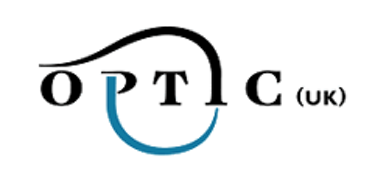 Formed in 1983, OPTIC (UK) provides representation and a discussion forum for regulatory and technical issues. Trade Association membership of The Association of British HealthTech Industries (ABHI) is maintained and which provides close links with similar groups and corporate bodies in dealing with the Dept. of Health & Industry, British Standards Institution (BSI), Department of Trade and Industry (DTI), European Community, etc. We aim to keep our members informed of related matters – for example the ABHI (Eucomed) Code of Business Practice. All OPTIC (UK) member companies have signed up to the CoBP.
There are currently over 50 member companies of OPTIC (UK) all active in the UK ophthalmological industry. Information on member companies can be found within this website.
OPTIC (UK) supports the MIA scheme and has a licence with Wellards for OPTIC (UK) members. The scheme was launched in 2013 by the Association of British HealthTech Industries (ABHI) with support from major healthcare trade bodies and clinical associations such as the Surgical Dressing Manufacture Association (SDMA), Association for Perioperative Practice and the Association of Surgeons of Great Britain and Ireland to provide assurance to hospital staff that company personnel are properly trained and aware of their responsibilities.
OPTIC (UK) continues to flourish as an accomplished organiser of technical exhibitions, working in conjunction with the Ophthalmological Professional bodies. The hallmark of this key activity is evident to all at the Annual Congress of the Royal College of Ophthalmologists.
In addition OPTIC (UK) continues to maintain its membership of the AEO (Association of Event Organisers), working in conjunction with the various Ophthalmological professional bodies providing them with professional technical exhibitions at their Congress.
The strength of the association is derived from the Council members who give freely of their time and experience. Participation by member companies is also vital to the continued success of the association and they are encouraged to provide input of new ways in which we may be of assistance.