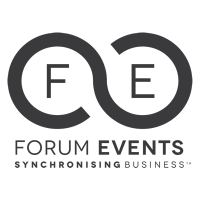 Forum Events was formed in 1996.The shareholders Gill McCaughay, Paul Rowney and Gill Woods were the previous owners of a publishing company, and used their media skills and experience to launch an unrivalled concept of creating new business connections through meeting style events; which they called "Forums". Our first Forum was in the direct marketing industry. We have now organised over 400 Forums, attended by over 44000 attendees, and we continue to add new Forums and Summits year on year.
We've picked up industry awards along the way that recognise our success, including "Best Business Exhibition" at the annual AEO Awards.
There's never a dull moment at Forum Events; the company has seen huge growth over the past 19 years, our portfolio of events has increased, and we now employ over 60 employees. Many of our team have been with the company for over 10 years.
Our Managing Director Sarah Hendy has been with the business for 16 years, and has developed a highly driven management team with the determination and passion to grow the business; entering new markets and introducing the Forum content.