05 Dec 2019
PROPTOBERFEST 2019 RAISES OVER £10K FOR LANDAID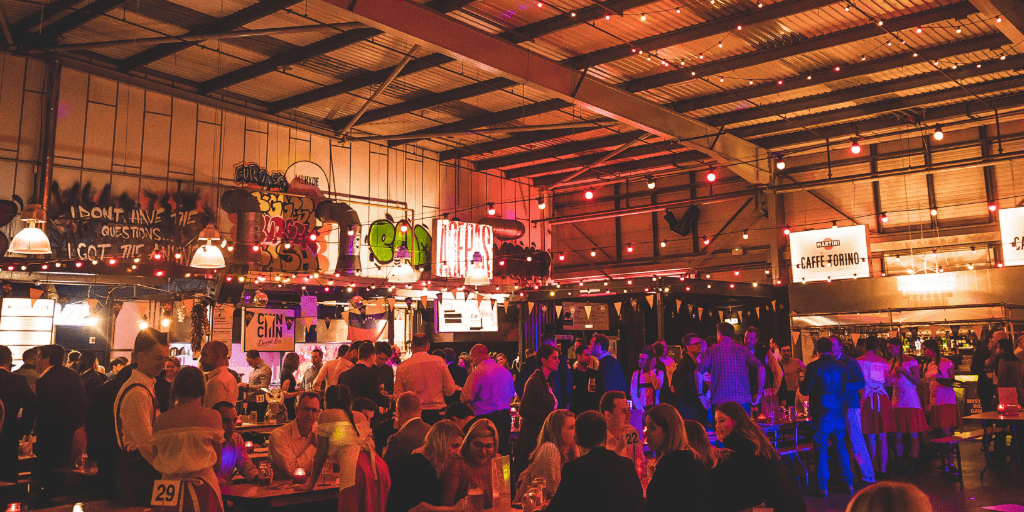 The Completely Events team are absolutely delighted to confirm that the 2019 edition of Proptoberfest, the property industry's annual fundraising and networking event, has raised a total of £10,954 for the charity LandAid.
The evening was held on 3rd October 2019 at Street Feast's Hawker House venue in Canada Water, London. The Oktoberfest-inspired event is highly anticipated every year by property companies across the UK, and 2019 certainly didn't disappoint.
As usual, the event featured great food, flowing drink, networking and, best of all, fundraising to raise money for LandAid. This charity works tirelessly to provide accommodation for vulnerable young people living on the streets or facing homelessness.
The attending companies, which included Barker Proudlove, Godwin Developments Services, Time Retail Partners, LCP, Redwood Consulting, Hammerson, Smith Young and Montagu Evans, enjoyed beer on tap, a variety of delicious street food and live music by Brickwork, a band made up of property professionals including Hammerson's Mark Bourgeois.
In addition to table bookings, fancy dress sales and charitable contributions made via the circulating LandAid donation buckets on the night, extra funds were raised through activities such as the Mystery Box game and Heads or Tails, which both went down a treat. There was also a silent auction where guests could bid on various works of art.
The next challenge for the Completely Events team? Members of the team will be taking part in LandAid's SleepOut event on the 27th February 2020 and braving the cold overnight at The Oval, London.
If you would like to make a donation to our team for the SleepOut, you can do this via our Just Giving page. Any donation big or small is greatly appreciated and all proceeds go towards LandAid and the work they do to support vulnerable young people living on the streets.
https://www.justgiving.com/fundraising/thecompletelygroup