12 Jan 2017
Why community is king for the AEO!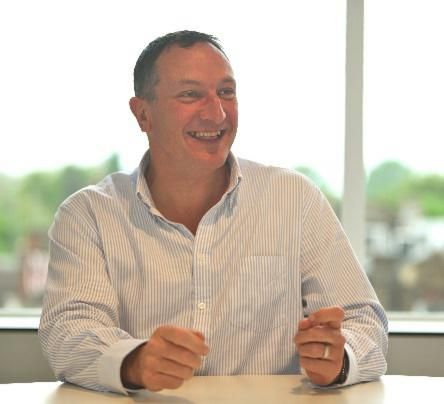 With the recent floods affecting much of the UK over the festive period there has been a lot of talk in the media about the importance of community both from those affected and our political leaders. In my opinion, community spirit is the glue that holds everything together, whether it's when the chips are down or during happier times. We certainly talk extensively about communities when describing an event industry.
I have always appreciated the work that the AEO has done so, as the new Chairman, it is a particular privilege to follow such a long line of previous incumbents who have served the industry so well. Also, I am delighted that community stands out strong as one of AEOs strategic pillars since Chris Skeith took over as CEO.
I am lucky that the AEO is in such great shape, with good leadership and staff, and clear objectives. As Chair, building on the strong position the AEO is in, I would like to seize the opportunity of working with the team and other members to further develop our own community to incorporate a broader level of member from what is perceived as our traditional exhibition organiser.
In reality, the AEO already has a varied and vibrant membership base which, in addition to consumer and trade exhibition organisers, includes publishers, associations and organisers of outdoor events and festivals. This provides a great basis on which to build. We have in the UK such a diversity of talent leading and running great events from the Edinburgh Festival to broad based Family Festivals as well as companies and agencies staging their own content events.
The AEO has a lot to offer these types of businesses and plays such a crucial role in so many ways. It offers support and advice to the operations teams on health and safety, crisis management, facilities and logistics not only in the UK but internationally through the working groups. It organises and delivers training and networking events to help sales, marketing and events teams and, through FaceTime, their customers. Finally, to benefit the entire industry, from business leaders to each and every member of staff, the AEO provides research and represents the events community through lobbying, ensuring the importance and needs of the industry are firmly understood at government level.
So, those are a few of the many ways the AEO supports and helps its members grow by understanding the importance of community spirit, but surely we can have some fun along the way too? Of course we can and AEO also has that covered. You may have noticed that we've just launched the AEO Excellence Awards for 2016 and those of you who attended last year's event will know it's a fantastic way of celebrating your teams' hard work and successes of the previous year. AEO has already had lots of enquiries about sponsoring categories, entering and booking tables but if you do still need to get in touch with the team you can find all the information at www.aeoawards.org
To ensure that the AEO Excellence Awards remains true to the industry and retains the integrity that Chris and his team worked so hard to establish last year, we are continually reviewing, evolving and improving the categories, inviting new judges to make the process as fair as possible and growing the number of judges external to our industry to spread the knowledge. We also strive to make it more effective and easier for companies to enter the award categories to ensure we have the best selection of nominees. Naturally, extensive research is conducted after each event to make sure we retain all that's good and improve on all other aspects too!
Without a doubt, the AEO has already succeeded in developing a strong community. It understands what its members want and delivers initiatives that add value. Above and beyond my term as Chairman, I think the AEO has a very exciting future – I would hope to see the membership broaden so other event businesses can learn and evolve from being part of the AEO community. I believe we will continue to improve on our educational aims both in terms of staging excellent content driven events and encouraging young and exciting talent into our industry. Last but by no means least, AEO will definitely continue to provide hours of insight, fun and entertainment both through its digital reach such as FaceTime and the networking / let your hair down events that we all enjoy so much.