24 Apr 2020
What could event recovery look like?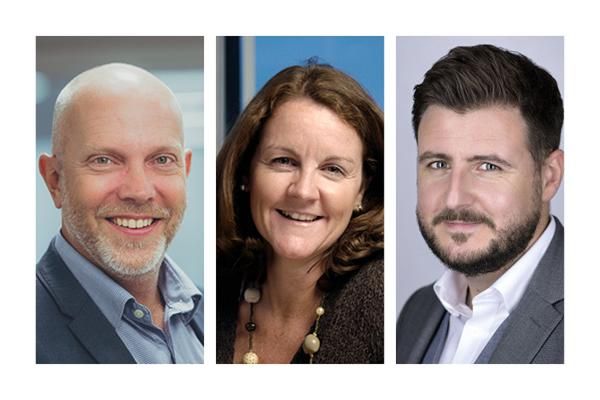 AEO, AEV & ESSA have been navigating the COVID-19 crisis with the amazing support of our members, other associations, and the broader industry.

As the challenges twist and turn, we have activated our political network to gain representation at the highest level of government – speaking directly to MP's and complimenting the hard work of members, the trade media, and non-members seeking support for our wonderful industry.
For some time the 'AEO Operations', and 'AEO International Health Safety and Security Working Group' have been looking at creating and collating best practice approaches on what event recovery could look like. Members of these groups have an international reach, different regions are at different stages of the handling the pandemic and therefore there is much to learn from looking at this at a global level. AEV members already have experience of supporting their customers and visitors through the numerous activities that became the norm before lock down, and again as a stakeholder group have their 'AEV Events Re-Open Group' are collating what worked well, and based on those learnings what could the short, mid and long term norms look like. Finally ESSA members have begun their planning in earnest with a continuing series of peer to peer member zoom meetings that have seen a large number of their members start to come together to understand what is behind them but more importantly starting the planning for eventual return and their priority is for a coordinated cross industry approach.
We are in the very fortunate position to have three strong associations with active members who not only work in the best interests of the overall industry, for their communities, but also as a collective. We already have a number of successful cross association working groups, who are still virtually meeting to ensure the industry, it's members, and teams are supported through the crisis but also will be there on the other side to help kick start economies for the industry, the hospitality and tourism sector, but also the markets and supply chains that their events serve. The topic of event recovery is so important a new group is taking this topic forward so we are ready to discuss, debate, and deliver the right solutions at the right time to the right audiences.
We are not alone in working towards solutions, I am Chair of the UFI Associations Committee, and they are also pulling together best practices with a view to supporting the global community in delivering their local solutions. As we have seen time and time again with construction, electrics and other rules and regulations the industry is best placed to find the solutions that are safe, fit for purpose, and most importantly satisfy the needs of the regulators – we very much see this continuing to be the case with event recovery, the industry will lead and we will use our network to ensure our customers, regulators, and government are confident with the solutions which are created.
Our co-ordinating government department, DCMS, have also called an initial taskforce meeting looking at event recovery with other industry associations via the BVEP, again another network we are at the heart of. The DCMS officials have played a really key role to date in helping us navigate these unchartered waters, relaying messages from members in government circles, and it is heartening to see they are looking to the future and we have the opportunity to input into what the industry thinks the new landscape for events will practically look like. We too will be able to learn from them, as their remit covers numerous communities across culture media and sport, and they have already shared some of this which we will feed into our discussions.
As has previously been reported we have a raft of messages we relay to Government on a daily basis, and it has been recognised these are solution led, so we are confident with the continued support from the industry we can work together to create the best possible outcome for all stakeholders, members and non-members alike.
If anyone needs any more information, or would like to contribute to the debate please contact AEO, AEV or ESSA.
Stay safe, stay strong, and together we will get through this.