15 Nov 2017
Three top tips for moving a consumer event into a new territory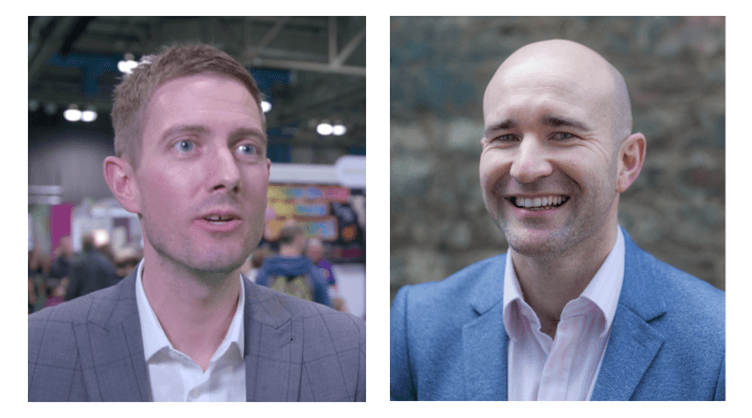 Three top tips for moving a consumer event into a new territory
The SEC is home to some of Scotland's biggest and best consumer shows, many of which have launched at the venue following successful editions in other UK cities. Two examples of these shows are the Allergy & Free-From Show which launched in 2016 and Country Living Magazine Christmas Fair which came to Glasgow over a decade ago.
Marc Findlay, marketing manager at the SEC, spoke to two AEO members - F2F's UK portfolio director, Tom Treverton, and Upper Street Events' event director, Dan Sewell - to ask them their three top tips for moving a consumer event into a new territory.
Tip 1: Exhibitor is King
Both Dan and Tom agree that exhibitors are the main drivers in the decision to move a show or take it to a new market.
Dan says: "The best approach to take with exhibitors is to get the support from the magnet companies who can help attract all other exhibitors. It's essentially like having large businesses support the move. Ultimately, it gives confidence and reassurance to other exhibitors and even to partners and sponsors, who can get involved in the event elsewhere."
Tom adds: "The priority need is to establish a critical mass of exhibitors that are ready to play in a new location. Building a successful show takes a significant amount of hard work for a minimum of two years before your event 'has legs' and is ready to be expanded."
Tip 2: Learn from your customers and research
No matter how well-established your brand is, Dan believes there's no substitute for really understanding the market before you up sticks. "Being brave and of the 'built it and they will come' mindset should really be complimented by extensive and in-depth market research. When we look at a new market, we look at where our visitors are traveling from to attend an existing show alongside the market size – including potential exhibitors and visitors," says Dan.
"We look at regions that our exhibitors are commercially excited about, on a national and international basis. When a region is regarded as hot enough, that's when we start talking to venues. Naturally we have regions that we like the sound of and have researched, but ultimately it comes down to the customers and their feedback. It helps the exhibiting community feel like part of the decision-making process and already involved in the new venture," Tom adds.
If you're set on a region, it's important to look specifically at the venue, as Dan tells us; "The venue is key to customer demand, as it must be easily accessible for audiences, plus have good facilities to add to the overall event experience. For example, if working on a cycling show, does the venue have good transport links for cyclists and ample bike storage facilities?"
Tip 3: Localising content
Once you've decided to crack a new market, it's crucial to look at the content of the show. "Brand expansions happen when the 'mothership' is a phenomenal event. Therefore, the initial priority is to take what's great about a successful show and repeat the magic elsewhere," commented Treverton.
However, it's apparent that completely cloning the event just won't cut it. Sewell continues: "When bringing an event into a new territory, we will always look to put a local spin on the content, as it's such an important aspect of the events we deliver."
So how, exactly, do you localise your content? "In Glasgow, we'll use Scottish chefs and presenters and work with local restaurants and brands when we run Country Living Magazine Christmas Fair. We believe that this type of content will really resonate with a local audience and find that people are often more engaged with it," says Dan.
Tom contributes: "It's the icing on the cake for us – the addition of regional flavours to events make them truly unique. It can be achieved in a variety of ways, regional exhibitors, speaker content, entertainment and features. We love to give each show its own identify this way, whilst respecting the values of the already established show brand."
Final thoughts
Of course, there are many things to consider when launching an event in a new territory, but if you remember that your exhibitors are King, carry out your market research and put a local spin on your content, then you stand in good stead to make your event a success.
We understand such challenges and often connect organisers with local or national bodies, and our commercial partners that help create exciting and valuable content. We have in-house research, marketing and PR experts who help reach your target audiences and use our own data and channels to amplify your events marketing campaign.
I'd like to thank Dan and Tom for their contributions, it's great to get valuable insight from industry experts who run successful consumer events throughout the UK.