18 Sep 2018
Takeaways from AEO 2018 Conference - by Mark Sullivan from Circdata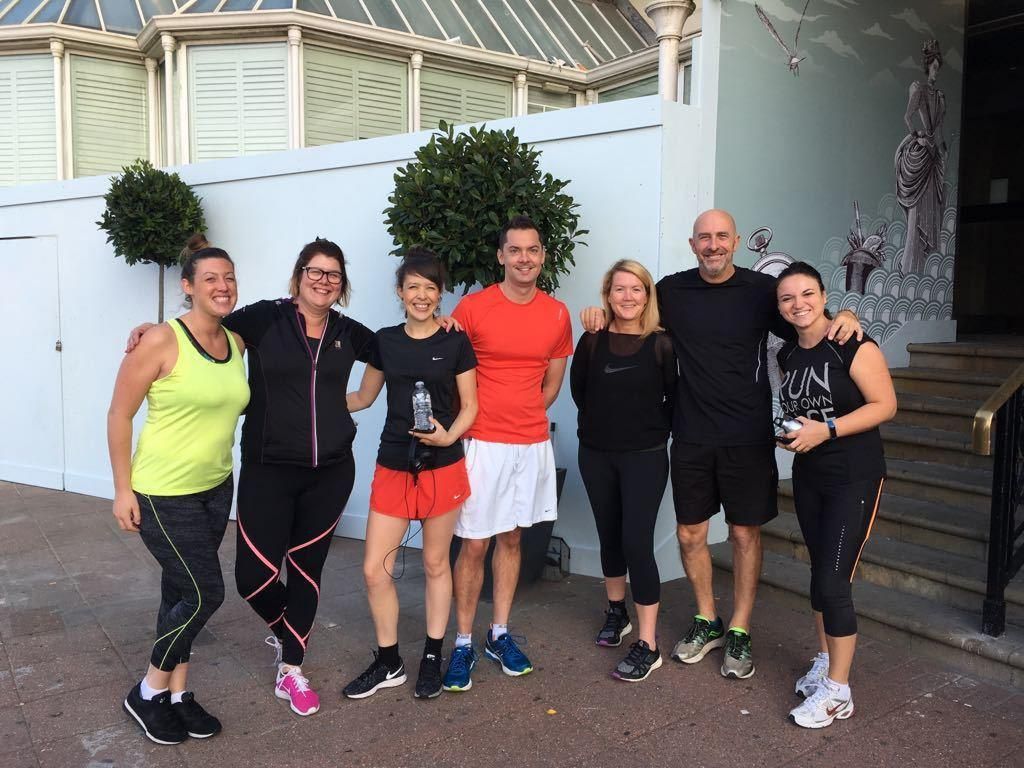 It is just before 08:00 on 06 September 2018. A Walkers shortbread biscuit and a coffee later and I'm ready to join the #AEORun along Brighton seafront. What a great way to clear my head after networking drinks the night before! Thanks to Krystle Davis for the photo! After breakfast (and a shower) I head to the Host Welcome and Keynote. This year's AEO Conference theme is "Technology - Artificial or Reality?" and its role in delivering future event experiences. Before having a mortgage, I had always been an early adopter of technology from buying the first MiniDisc player, iPod and iPhone etc. I'm beginning to look forward to the day's sessions.
Create Awesome Content
This might not come as a surprise, but content is still king. Generating valuable content for a well-defined audience should come ahead of any new technology buzz. Technology should be utilised to personalise, enhance and deliver great content.
There is a lot to be learned from the retail sector around reimagining the audience journey. We have all heard stories of the high street struggling to innovate. However, there are great examples of what the future instore experience could be. Consider a few examples where retail is reimagining the instore experience:
Amazon Go - uses several technologies, including computer vision, deep learning algorithms, and sensor fusion to automate the buying process;
Nike - New York store has a half court Nike+ Basketball Trial Zone surrounded by high-definition screens, transporting customers to famous US basketball courts;
Apple - Launching its "Today at Apple" program, focusing instore as an education destination.
Becoming a passionate member of your audience and creating content they want to share is paramount. A great example of this is from the Australian cast of "The Lion King" on a flight from Brisbane to Sydney. This video currently has 42 million views which is the most viewed on the "Disney On Broadway" channel.
01000001 01000101 01001111 Talks Data
What do we know about data? We have lots of it and sources predict the digital universe will double every two years. GDPR has been a positive trigger in creating board level investment in systems and processes. It can be difficult to create a SCV of your audience as integrations between platforms can be complex. However, overcoming these challenges can enable meaningful audience engagements.
How can we compound experience from one event to the next? A simple example would be if an exhibitor had a problem with parking. Reserve them a space for the following year. This continuous feedback loop can be complex but makes a huge difference. A great example of marginal gains is Team GB in the London 2012 Olympics. Dave Brailsford, British Cycling's performance director said "The whole principle came from the idea that if you broke down everything you could think of that goes into riding a bike, and then improved each piece by 1%, you will get a significant increase when you put them all together."
It is truly amazing to see the future possibilities of data particularly with Artificial intelligence (AI). One such example is Google's AI Assistant Duplex which allows you to book an appointment with phenomenal realism ("Mm-hmm."). Should a future call receiver be aware they are talking to a machine?
AR & VR
Augmented Reality (AR) is an interactive experience of a real-world environment whereby the objects that reside in the real-world are "augmented" by computer generated perceptual information. Over the last few years there have been some great advances in the possibilities of AR. A few cool examples include Magic Leap's Whale Surprise, IKEA AR Catalogue, Nintendo's Pokémon Go App and Google Pixels' Star Wars Stickers.
Virtual reality (VR) is an interactive computer generated experience taking place within a simulated environment. A few cool examples include Star Wars Secrets of the Empire Immersive Entertainment Experience and F1 Racing immersive 360 cameras enabling a live in-car experience for fans.
Currently media owners need big budgets to create content of this type. With any new technology this is likely to drop over time. It will be interesting to see how these experiences develop and generate new ways to monetised content.
Attack of the Geo-Clones
So, you have had a successful event. What next? It's time to clone your event to another market (North/South America, Europe, and Asia). The key is to generate all the passion within your team that made your first event a success.
Research is very important and it's not just a case of changing your logo. The local audience, cultural, pricing, legal and regulatory differences all need to be researched. Finding a local partner can accelerate this process. It can be a difficult balance between doing research and preventing a competitor cloning your event for you.
Supermarkets have strong brands, but they will always research ahead of opening a new store. The "Waitrose effect" is a good example of identifying how a local market is about to change. An interesting fact is that on average a Waitrose opening can add £36,000 to the price of a house in the local area. Waitrose also source regional suppliers and vary products depending on each local market.
Thanks!
Keep generating valuable content for a well -defined audience! Technology trends come and go and should not come ahead of awesome content. At 16:30 we ended the day with a Cluego interactive treasure hunt (Why did the scarecrow win an AEO Award? He was outstanding in his field!). Quick thank you to Team 18 who made the challenge very entertaining! I would also like to thank the AEO, Host (Georgie Barrat), speakers, sponsors and delegates for making the conference enjoyable and insightful. Hope to see you all next year!
Written by a Human "Mm-hmm."
#aeoconference