11 Feb 2019
Planning for a Crisis – working with your security partner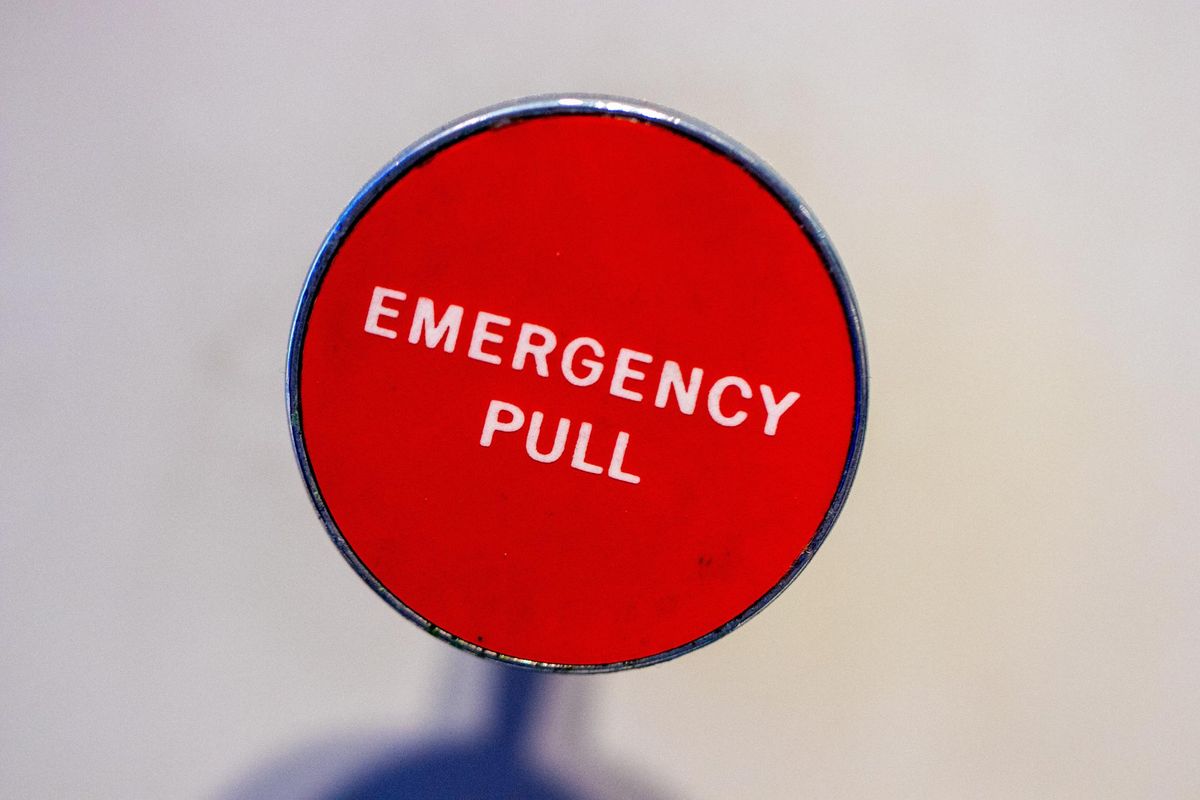 This month's Ops Leaders of Tomorrow webinar will be focusing on 'Planning for a Crisis' and whilst the topic will be covered in fuller detail then, for now, we are going to head straight to the coal face.
Crisis Planning within Organising companies can vary hugely – from the very basic, almost non-existent plan to full contingency planning with responses outlined for multiple scenarios. However, all of this can be undermined if the team on the show floor are not onboard.
To ensure that your team standing at the doors are in the best possible position to relay information to you and to the public you need to get your ducks in a row.
Taking things one step at a time, let's start at the initial briefing stage. We have gathered a solid list from a few different sources to help you set off on the right path.
When sending a brief to a security contractor, include these elements:
Latest Floorplan
Full show timetable & Ops Schedule
Confirmation of space in use

Information about other events in tenancy in the building
Are there any shared spaces?
What is the remit for any shared spaces?

Access control plan

Use of passes
Induction requirement if any

Wider understanding of what other risks are associated with the show

Police or military assets/personnel involved
VVIPS or VIP Delegations
Personal protection teams required?

Wider understanding of the audience

Visitor & exhibitor profile
Flow of visitors
Queue management
Behaviour at previous events

Role Required

Front of house
Security
Stewards
K9
Bag searches
Screening
Profiling
Threat assessment

What is their role in an emergency/crisis?

How are you going to communicate?
Who are you going to communicate with?
How do they communicate to their team?
For anyone who listened to the Contractor Management webinar, you may recall that one contractor merely wanted 'a reply' to improve the organiser/contractor relationship. When talking to a few security contractors, it follows a similar theme – the need for more information.
Adriaan Brynard of G4S outlined that 'Information and involvement in planning is key to understand the dynamics, expectations and constraints - sometimes we can help to combat these issues. The most frequent example is at entrances to shows when limited information is available. This is quickly followed by queues, wrong information being passed to visitors and an air of discontent.'
On the other side of this, in Operations, we also need to more clearly outline what time we need from our Security Contractor onsite – for initial briefings, daily meetings and breakdown meetings. Teams do sometimes come to site without the information that was sent in advance, with the hope of hitting the ground running. You can quickly tell at the door when you are asked for an irrelevant form of PPE, that the person asking the question is assuming – not knowing – the shows site rules and if they don't know the site rules, they may well not know the other plans you have in place.
Our environments are ever-changing, and it takes a lot to get everyone singing the same tune from one day to another, particularly when just one event has 3 phases – build, open & break, with 3 different security requirements. Add to that, the hundreds of events that security companies handle each year and it is clear that briefing time is the most important element in making that relationship work – both the initial briefing and the all-important onsite briefing.
In the next Ops Webinar, we are going to be discussing the adaptability of our show teams to respond to any given crisis and outlining some great hacks to ensure that information is delivered and decisions are progressed, even with a team caught in the headlights.
The webinar is the 3rd in a series of Operations Webinars in partnership with the AEO.