12 Sep 2016
My dog thinks I'm barking mad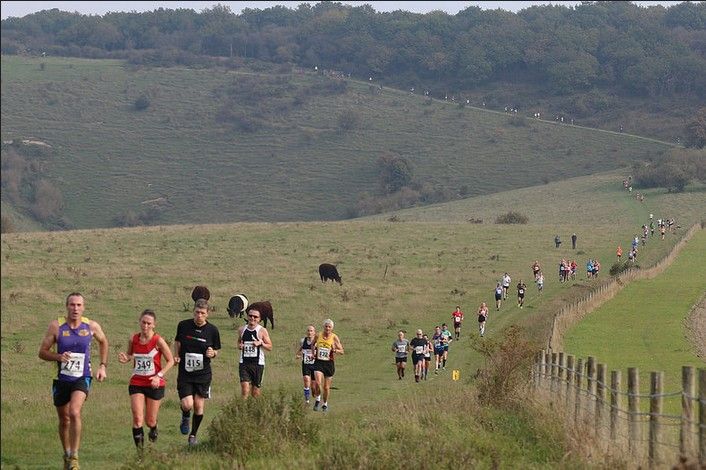 My dog, Bruno, was expecting his usual gentle two mile dog walk this morning but what he got was a rather sweaty 6k run. I could tell from his expression that he wanted to know what on earth was going on. The same question has been asked by my wife, kids, and in fact anyone who knows that I am built for 'comfort not speed', and the fact that I hate running with a passion.
I could blame Mr Stephen Brookes for asking me to take part in the Ridgeway Run last year – or I could blame myself. In fact, I do blame myself, it was a weak moment in a bar in Munich at 2.30 in the morning that did it.
The reason for following through on this promise has little to do with the run and more to do with the fact that every year I try to do something completely different, out of my personal comfort zone, and completely random away from work challenges. I've learnt how to sail (then become a Dinghy Sailing Instructor), done the 3 peaks challenge, and I've even run the London 10k in a Chicken Suit.
Why? Well, because they are challenges and they to take me out of my comfort zone, which I find inspires me to tackle any future challenges (business or personal) with vigour and an open mind. It reminds me that anything can be achieved (within reason, I'd never have got a gold in Rio!) as long as you put your mind to it, and to be honest just because!
This run is not for charity, so there is no 'just giving' link to this blog but if you do feel inspired to donate please pick a charity of your choice and think of me on the 9th October.
This run is something that ticks a lot of boxes – hopefully I'll get a bit fitter, keep a bit of weight off, have a laugh with a whole group of people I don't yet know and achieve my annual personal challenge. I doubt I'll become a member of Tring Running Club, or run into the distance like Forest Gump, but you never know!
PS I've only found out this morning it is a 15k challenge (I thought it was 10k), and it includes a 770ft ascent, so the dog will have many more mornings like this to look forward to – it's a good job he can't speak!