20 Sep 2018
Has GDPR made us better at email marketing?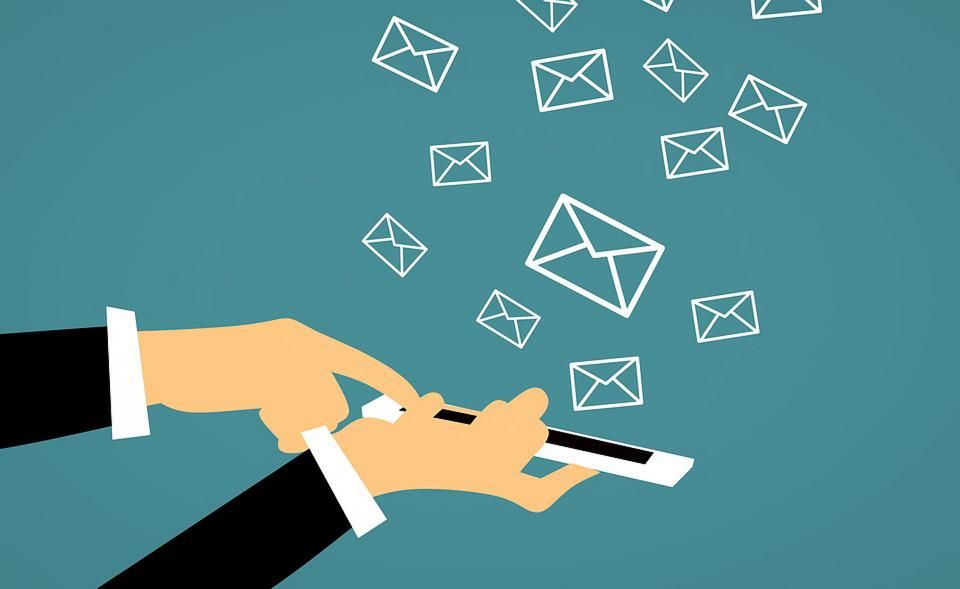 Have you ever thought about how many emails you get every day? What about those you delete without even opening? And then, of course, there are those you just can't wait to read.
But just what is it that causes these different reactions?
When I stop to think about the emails that I'm always eager to open it's because, over time, I've come to trust the sender. Their emails are interesting and relevant to me, they inspire me, they educate me. In short, they get me!
If we want to increase the value of our emails and how our brand engages with our audience, we need to nail down what our customers want from us.
Marketers, among others, have had no option but to take on board the new general data protection regulation (GDPR) that came out earlier this year. Hopefully the changes to how data is collected and stored are already helping us better understand our customers and what they want from us when they give us their consent.
We collect email data through a whole host of channels and activations. From registration, box office, newsletter sign-ups, competitions, social media to enquiry forms, we capture the data of visitors, delegates, speakers, exhibitors and, of course, prospects.
This data will inform future email campaigns which in turn will help us sell more exhibition stands, get more delegates booking their places at conferences and will increase the number of visitors who snap up show tickets – as well as keeping our event community informed and engaged.
Email continues to be a very cost-effective way to communicate, is widely used by event organisers and is seen as an all-important marketing channel.
But, at the same time as event marketers we are constantly challenged in our increasingly demanding and diverse role, and that includes the expectation to be able to not only keep up to date with technology and the pace at which it changes, but to master it so that we can make best use of our skills.
Of course, we all want to send the most targeted and personalised emails that we possibly can but, as we all know, that can sometimes be easier said than done.
But there are ways to improve our email campaigns.
Understand your data:
Mass email is dead and buried. We need to use our database to identify key customers and work out how to divide them into segments based on the characteristics they share. For example, they can be sorted by key criteria such as location, demographics, behaviour or interest. There is more than one way to do this but however it is done it needs to be relevant to both brand and organisation.
Be clear on consent:
It's important to be clear about what each person in each of your segments has chosen to receive from you - then respect their wishes. Have they opted to receive news and/or special offers? How often do they want to hear from you?
Have a plan:
a) Plan your email communication in line with your overall marketing strategy – time your campaigns around other key activities such as direct mail, an early bird offer or an important announcement.
b) Remember, emailing your data is not just about sending promotions inviting customers to buy a stand, a ticket or attendance at a conference. You want people to be keen to open every email. Plan an overall campaign that combines content-led emails with promotional offers, news or surveys. Working closely with your exhibitors, speakers, partners and content department will help you find all sorts of engaging and relevant content.
c) Make sure your email templates are designed in a flexible format enabling you to adapt them depending on what you are trying to achieve.
Use personalisation: Based on the knowledge you have of each of your segments, personalise each email as much as possible. And if you haven't done much of that up to now, then start small, (addressing them by their name, personalising their subject line…) then invest time in learning how to do more. Dynamic content can be one of the most effective ways to personalise emails for each of your segments.
Test, test and test: Get into the habit of testing out your emails. No matter if it's the subject lines, the main picture, the offer… you will, over time, gather invaluable information on what works and what doesn't.
Measure, analyse and refine: Monitor all the key performance indicators resulting from your email campaigns, then use this knowledge to refine and improve your next campaign.
And last but not least, make sure your website is up to date before you start sending your emails. No matter how good your campaign, directing your customers to out of date information via your email is a sure-fire way to lose them. It's your shop window and you want everyone to come through the shop door – or in this case, seeing the name of your brand in their Inbox and automatically opening that email!
Marilyn Jarman will be delivering a series of marketing webinars in partnership with the AEO. The first of the series will be on Friday 5th October and will cover email marketing best practice.