29 Jun 2023
My first AEO Excellence Awards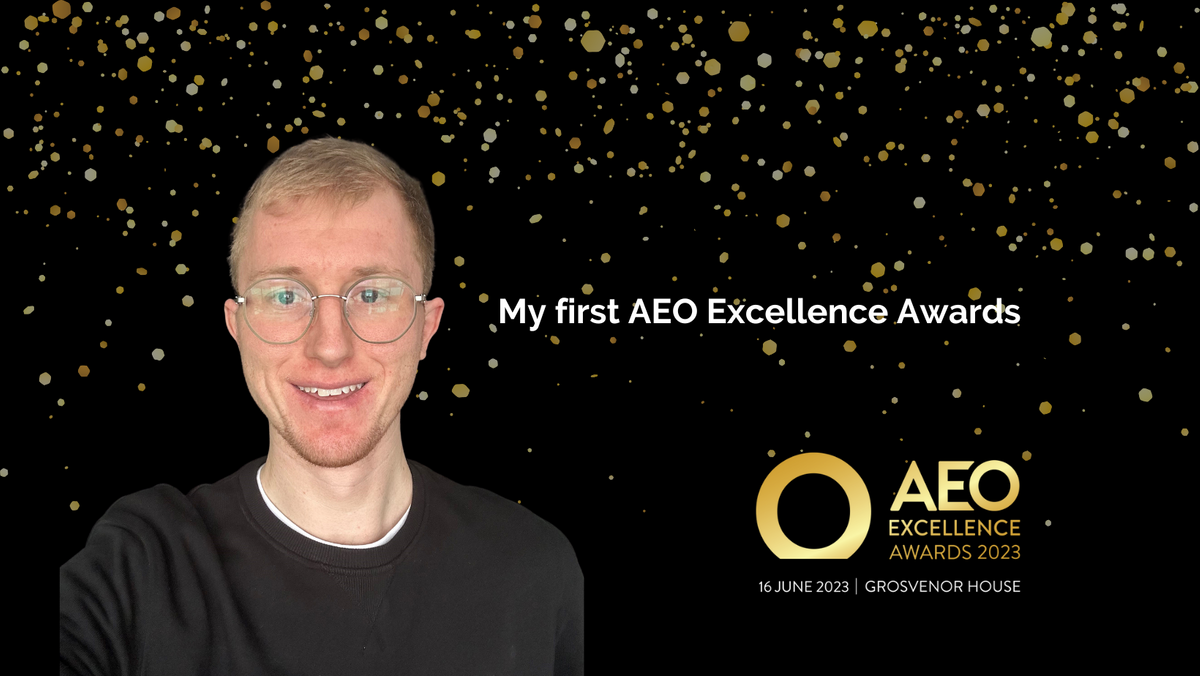 Arriving at AEO and the anticipation builds
Having arrived at AEO in December last year, the AEO Excellence Awards which took place last month was my first. The team had been talking about it excitedly for a while and as a "newbie" to the industry, I was intrigued to see the final piece of the puzzle pulled together – lights, camera ACTION.
The setup and memorable moments
Arriving bright and early and seeing the Great Room being set up filled me with anticipation.
I was so pleased to say hi to our host, Richard Ayoade. As a big fan of the IT Crowd, it was brilliant getting to see his comedy in real life.
Another highlight for me was the very tasty food - that popping candy dessert was magnificent 🤌I'd attended the menu tasting session ahead of the event, and I loved seeing decisions I'd been a part of come to light on the day. Safe to say, it was just as good at the tasting as it was on mass…PHEW!
Inspiring breadth and unity
As a new arrival to the industry, seeing the breadth of the 28 categories was interesting – I realised people were working in spaces I hadn't even considered in exhibitions – everything from dance shows like, "MOVE IT" to "Women of Silicon Roundabout" - the original centrepiece of the global gender diversity movement in tech flagship event in the Women in Technology World Series.
I was so inspired to see how far-reaching the events industry is, bringing passionate people from so many different backgrounds together toward one goal. It was a joy to meet people from all corners of the industry.
Privilege and pride in being part of the Awards
It was a privilege to be part of so many people's day and seeing how much the awards mean to teams across the industry. Seeing the winners' reactions made me so proud to be part of the small, yet mighty team that brings events like the AEO Excellence Awards to the industry. In events, we create experiences that put a smile on people's faces, and that is so worthwhile to me.

We are launching a #chooseevents campaign soon to help members attract talent to the industry.