27 Sep 2018
Feathr's Modern Marketing Playbook: Geofencing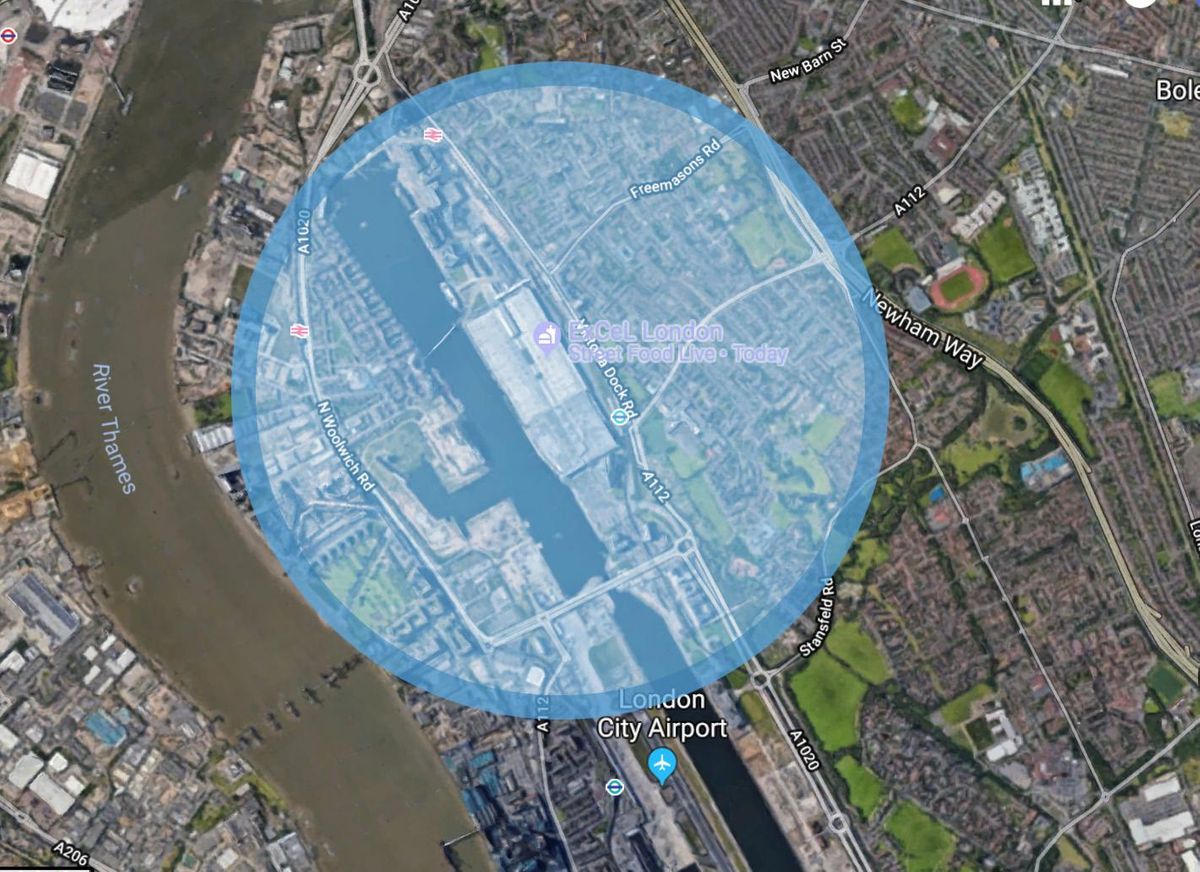 To have a winning event, you need a winning playbook. Feathr has helped grow 1000+ events with our powerful digital marketing tools. Like all tools, the more experience you have with them, the better you can make them work for you. That's why Feathr created this playbook: to offer proven marketing plays that will boost registrations. Keep reading to learn more about a crucial play for event marketers: geotargeting.
Tech Summary: Geotargeted Advertising
Geofencing is rapidly gaining ground as an effective marketing technology for generating awareness and interest in your organization and its events. It's similar to a more established technology called geotargeting, which enables advertising to devices in a specific geographical area. Using GPS and RFID technologies, geofencing takes it a step further and permits advertising to individual addresses or pre-defined virtual boundaries known as geofences.
Geofencing has been an important technology in GPS and security industries for some time, but it has only recently come to prominence in advertising. Today we'll talk about how geofencing should be an essential part of your event marketing and growth strategy.
Here are the key elements of a geofencing play:
Target location: competing events, universities, office buildings
Digital channel: mobile advertising
Message: value proposition, testimonials, celebrity appearances
Timing: during competing event, year-round
Target Locations
Ordinarily, we would discuss segments here, which by definition can only be comprised of people who have visited your website or a site for which you have tracking control. Segmented advertising targets "known" people in unknown locations. Geofencing targets unknown people in a known location. For that reason, the key to geofencing is just like the key to real estate: location, location, location.
The most effective way to ensure your geofencing advertising budget is well spent is to run campaigns when you know there will be a large gathering of qualified prospects. The quintessential example is a competitor's event. Geofencing is a top-of-funnel advertising channel, meaning it is most valuable as a brand awareness/nurturing tactic.
Visit Feathr's blog for more in-depth information about geofencing a competitor's event right here.
Understand that it isn't likely prospects will actually register for an event while they are in the middle of attending another one, but putting your message in front of them while their mindset is in "career development" mode can make it land better. It's a squandered opportunity not to advertise to a collection of well-matched prospects.
Other examples of locations to target could be university campuses (especially for membership and career recruitment), office buildings, convention centers, and any geographical location where people gather that may be relevant to your organization's business. Get creative!
Channels:
The nature of geofencing means mobile advertising is the most effective channel. With the possible exception of geofencing a business HQ/office building (where there are lots of desktop computers), your prospects will be mobile and your ads will reach them on their mobile devices.
Geofenced ads are triggered when a mobile device enters the bounds of a geofence. Geofences can be bound by specific points set by an administrator or by a radius around a location.
Above are examples of two types of geofencing using the popular ExCeL London exhibition centre. Marketers can serve advertising to devices strictly within the bounds of the exhibition centre, or within a nearby radius.
Message:
Some examples of successful Feathr customers' geofencing campaign creatives. Note the variety of value propositions: local-specific messaging, a high-value attendee testimonial, and educational.
Choosing a marketing message for a top-of-funnel channel can be a challenge. The trick is not to overthink it. What is the one thing you want to get across to someone who has never heard of your event? Depending on timing and location, here are our suggestions.
Value prop/differentiator: what makes your event great? What makes it unique from your competitors? Is it your educational programming? Your certification credits? Your networking party? Ideally, these are questions you've answered time and time again, so spread the word to your newly-targeted audience because it's the first time they'll be hearing it.
Highlights/testimonials: introduce your event to a new audience by showing them what's great. Hearing the message from a fellow attendee adds authority to the appeal of an event because it's not coming straight from a marketing department. Same with showing highlights; it's the old storytelling truism of "show, don't tell."
Recognizable speakers/exhibitors: use any "star power" your event has to intrigue new attendees. Who are the high-value partners for your event? Advertise their appearances and their fans will reward you by registering. (Psst...Feathr offers a unique product that enables event partners to promote their presence at your event with trackable results, but more about that on another article.)
Geographically-specific messages: this is a no-brainer for geofenced advertising, but still worth mentioning for best practice. Using geofencing to run a "drive-in" campaign is an excellent last-minute attendance booster. It targets a wide geographic radius but encourages attendance from locals. Drive-in campaigns remove the financial barrier of airfare and sometimes even hotel accommodations, making the decision to attend a lighter and easier one.
Timing
As you've learned, the defining element of geofencing is where, not when. But there are a few key timing elements that can ensure your geofencing campaigns are more successful. Obviously, if you're targeting a competing event, it's crucial to get the event dates right. You wouldn't want to, for example, advertise a butchers' trade show to the American Vegan Association's annual conference.
Because geofencing is a top-of-funnel, awareness-building style of advertising, you can run geofencing campaigns year-round, even outside of the registration period. As long as your event has a website with information about why people should attend, you should be running geofencing campaigns to drive traffic and build awareness. Then, when registration is open, update your creatives to direct clicks to registration. That way, qualified new people are learning about your event all year long. And when it comes time to register, they'll already be primed and ready to go!
Final Thoughts
Geofencing is an especially useful brand-building tool for organizations and events who have stiff competition and attractive event locations, but it works well to keep any message top of mind to a very specific audience. To learn more about Feathr's geofencing capabilities and speak with an expert, visit feathr.co/demo today.