14 Dec 2022
What a difference a year makes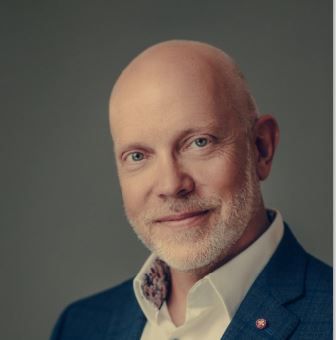 What a difference a year makes, and what a significant year it has been. Despite the best efforts of Omicron and Plan B last Christmas, we entered 2022 full of ambition, seeing events making a welcome and successful return sector by sector, region by region and country by country.
At AEO we were able to fully run our event schedule; the AEO Forums, Excellence Awards, Conference, AEO/AEV Summit, three International Dinners and we even managed to launch a new event in Singapore, the Asia CEO Summit. Our events continue to provide learning & networking opportunities and celebrate your successes. Never one to rest on our laurels, last month we launched another new event in London, the AEO People's Awards to recognise the very best in your people across all junior to mid-management functions, which will be held after the AEO Forums on 27th January 2023 at the Business Design Centre.
The working groups have continued to run online, and where appropriate have met face to face. The groups continue to share experiences, best practice and progress the issues of the day across all functions, particularly with two of the three AEO's strategic objectives of diversity and inclusion and sustainability.
As for the third objective, we reported last year the AEO Executive were going to review our activities and successes during the pandemic on public affairs, to create a sustainable and effective 'Peacetime Plan'. This has been achieved alongside our sister associations AEV and ESSA, where under the banner of the Events Industry Alliance we launched our Manifesto at the House of Commons in October, with numerous ministers and officials in attendance. This has been warmly received and provides us with a strong platform to not only build our connections and influence with existing and new departments, but also use those opportunities to express issues and concerns, such as the removal of the business energy cap, inflation and the cost of living crisis; and feedback on other initiatives such as the Events Reinsurance Scheme.
We appointed Cavendish Agency to support our public affairs work, and produce a weekly monitoring newsletter, with tactical updates on our numerous and regular meetings with officials across various departments, alongside political changes of which there have been many! Our attention has focussed on developing relationships with the opposition party, and driving change through DCM's Tourism Industry Council, where I have been appointed Chair of the Events Industry Board, which now forms an integral part of the council.
Over the summer we took the opportunity to conduct a strategy review which was agreed by the Board and presented to the members at a stand-alone AGM in September. This included reaffirmation of our strategic goals, our tactical plan to develop and deliver these and some staff changes and promotions to reflect the resources needed. We are at the early stages of building back the team, who continue to step up and exceed expectations and targets for which I am truly grateful.
There is no doubt there is much to do, but we are nimble and better connected to react to and influence change both with our public affairs, working groups, and programming of our events.
The AEO Team, Board, and Exec remain resolute in supporting you as the industry continues to recover, and we'd like to thank you for your continued support, and engagement.
I hope you have a safe and restful festive period, and we look forward to supporting and serving you all in 2023.