12 Feb 2020
Chris meets Pope Francis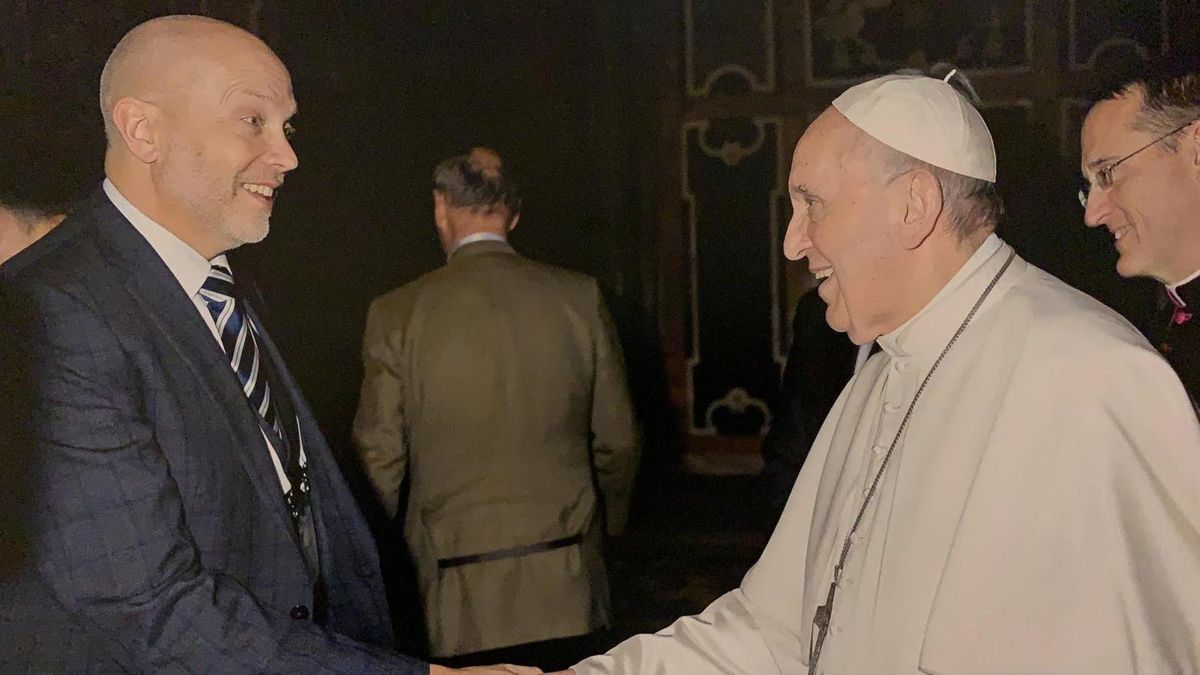 Last week, more than 100 exhibition representatives from around the globe arrived in Rome for the UFI Global CEO Summit.
I'm going to cut straight to the chase on what was a hugely pivotal moment for me. I shook hands with Pope Francis!
From a professional standpoint, I was there for the content and the networking, overlooking the impact the pope's blessings for the industry would have on me.
I'll take a moment to share why this event, and being in the presence of His Holiness sent such a powerfully positive message to me personally and to the industry at large.
A time to reflect
Rome of all places was hugely symbolic. A city of rich culture, ideas and innovation. What setting could better reflect what we stand for as an industry?
The pope shone a light on the power we have within exhibitions to promote progress on issues of "high social and ethical relevance" saying that "together we can do our part and exert our influence for a better, fairer world."
I sat on that for a minute and a feeling of immense pride washed over me.
Every day, this industry strives for progress. Whether it's to be more diverse and inclusive, have a better understanding of our industry friends at home and abroad, bring people closer together or shine a light on sustainability, we're thinking about it.
Pope Francis also highlighted the positive impact exhibitions have on "regional economies and labour markets", adding that they illustrate "significant opportunities for showcasing to the wider world, the rich diversity and beauty of local cultures and ecosystems."
I remind my team daily about how lucky we are to do what we do – we're making a difference and taking huge steps forward. We're meeting remarkable people, and having an amazing time doing it.
The summit forced me to take a step back, reflect and appreciate the significance of what we do.
Of course, meeting Pope Francis was an honour. Working in this industry? Well, the honour is all mine.
- Chris Skeith, Chief Executive of AEO