02 Feb 2017
AEO Supports UK Business Going International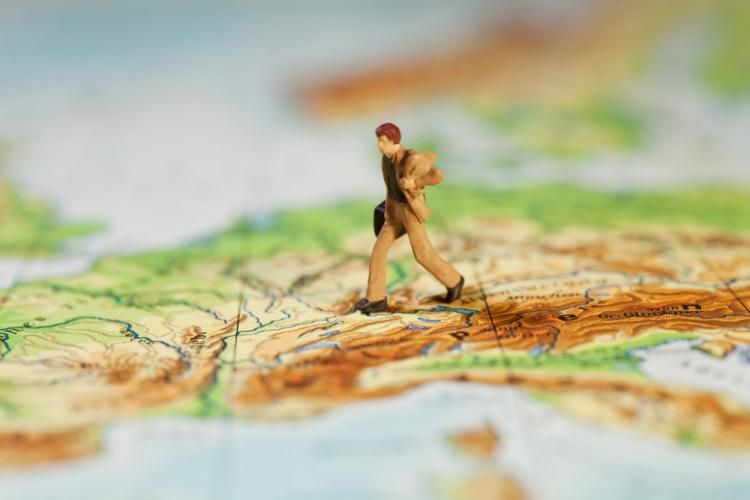 The AEO has a long and rich history of representing event organisers in the UK, but many people may not realise that the support the AEO offers its members reaches much further afield than the UK, seeking opportunities for growth and solutions to challenges on an international scale.
I've recently become the new Chair of the AEO's International Organiser Group which has been running for just over five years. During that time we've launched a Global research study to understand the scale of international business that AEO members are involved in, we've organised an annual International CEO Summit and also arranged a number of successful international dinners. The aim of these initiatives is to understand the needs of AEO members, to facilitate sharing best practice and offer opportunities for members to learn how to successfully do business in different or challenging markets.
Each year the International Organiser Group sets the agenda for the markets or issues that the AEO will focus on. This is initially based on the findings of the annual Global Research Study which determines where AEO Members are looking to develop events, the type of events they are hoping to launch, their preferred method of market entry and the regions and countries that are providing the biggest opportunity and/or the biggest challenge for them.
Following the research last year, for example, we organised international dinners covering China, Germany, Japan and Las Vegas which are all very different markets, with strong, contrasting national cultures and a different level of maturity for large scale events. Each of these markets, however, holds its own appeal to UK based AEO members looking to expand overseas. Each member who attended the dinners left with greater insight from the guest speaker and their peers into negotiating with local venues, the absolute need to understand cultural differences and the economic and political considerations to take on board when doing business in one of these countries.
This year has highlighted that 55% of AEO Members who took part in the research are definitely looking to expand operations abroad within the next two years. The majority of these planned events will be organised solely by the organiser rather than via a partner, license or franchise and 80% will be trade only with the remainder being a mix of trade and consumer.
The current top three overseas regions, with 58% of member run events, are Western Europe, Eastern Europe and the former Soviet Union states, and North America. For 2017 and beyond, the markets with the greatest opportunity for further growth have been identified as Southeast Asia, Western Europe and North America and the most challenging markets are the Far East, MENA and Africa. Barriers to launching events in these and other markets include language constraints, inflexible venues, political and/or economic instability, security concerns, challenges with infrastructure and dealing with local suppliers and trade unions. With these challenges in mind, the first two international dinners that the AEO is hosting this year will focus on the Middle East and Iran, and India.
In addition to the international dinners and the CEO Summit, AEO has Working Groups that focus on doing business on a global scale for those members who are already operating overseas or see an opportunity for future growth beyond the shores of the UK. Both the International Organiser Group and the International Health, Safety and Security Group serve these members by bringing dedicated professionals together to learn from shared experiences and understand how to avoid or respond to issues such as; protecting intellectual property, health and safety standards, recognising and calculating risk, site security, working within national legislation and general cultural differences to doing business.
We may be an island but there's a big world out there, 50% of this year's research respondents generate more than £26 million turnover from their international business, with 29% generating more than £101 million. Whether you are already doing, or considering doing, business in mature or emerging overseas markets, the AEO can provide the intelligence to support your expansion plans.