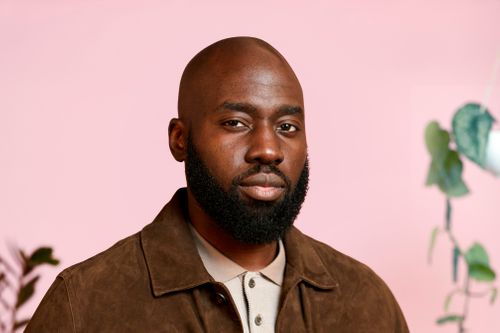 Raphael Sofoluke
Founder & CEO
,
UK Black Business Show
Raphael Sofoluke is the Visionary, Founder and CEO behind The UK Black Business Show & UK Black Business Week.
The UK Black Business Show founded in 2017 is an annual conference and exhibition show which takes place during Black History Month to highlight and promote the amazing businesses founded by people from the black community.
The show highlights the achievements and contributions black businesses have made to the economy and attendees have the opportunity to hear insights and advice in entrepreneurship, leadership and business from some of the UK's leading black business professionals.
2019 marked the show's third year and was a resounding success with over 2,500 attendees and 110 businesses exhibiting from across the UK, Europe, US & Africa. The show has been shown on ITV News, discussed on BBC Radio London and endorsed by Sadiq Khan the Mayor of London and David Lammy MP for Tottenham.
Raphael has spoken for and featured on several well-known platforms including NatWest, BBC, ITV News, Forbes, Mastercard, CBS, Facebook & BET as well as a personal invite to 10 Downing street in Black History Month.
Raphael has also launched the Black Tech Achievement Awards which is set-up to celebrate and acknowledge black role models and innovators within the tech sector and to help illuminate the pathways to greater black representation of the community within the industry. The first show was also sponsored by JP Morgan, Goldman Sachs, BT and Facebook with BBC News Filming and broadcasting the event on the day. In 2020 Raphael was also listed as one of Forbes 25 Leading Black British Business people to follow.
Raphael is also the Co-Author of Twice as Hard book alongside his wife. The book was released in June in the UK and US in June 2021 and is published by DK (Penguin Random House). Twice as Hard will share valuable lessons from 40 Black trailblazers from across the UK and US and will address the real challenges faced by Black people navigating predominantly white spaces while providing tried and tested recommendations on how to navigate these environments to create personal and professional success. The Book will include interviews with Mathew Knowles (Beyoncé & Solange Dad), Trevor Nelson MBE, Bianca Miller, Pamela Hutchinson, Munya Chawawa and many more.
In 2021 Raphael has launched the UK Black Business Week, the first dedicated week in the UK for Black Business Owners, Professionals and Allies of the Black Community. The week had up to 8,000 attendees and included sponsors such as JP Morgan, HSBC, American Express, Moody's, EY and More. With Speakers such as Sir Trevor McDonald, June Sarpong and more.