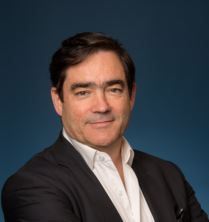 Andrew Reed
Managing Director - Wine & Exhibitions
,
William Reed Business Media
Andrew is the MD of Events & Exhibitions at William Reed Business Media, a family owned company that has been providing market leading business information since 1862.
The markets the business serves are central to everyone's life. They include food and drink, where activities extend across manufacturing, retail, wholesale and hospitality, and, more recently, pharmaceuticals and cosmetics. With high-value information and research, robust journalism, innovative events and revered awards, the aim is to help customers' to compete and succeed within their markets.
Andrew manages a live event portfolio covering exhibitions, conferences and industry events. The exhibitions team won the Exhibitions News Best Team Award 2010 and AEO Best Launch Trade Show (Farm Shop & Deli) 2011.
Andrew also sits on the boards of the AEO as Treasurer, the Association of Convenience Stores and the Wine and Spirit Trades Benevolent Society.