08 Nov 2022
Zoe Lyons announced as AEO People's Awards Host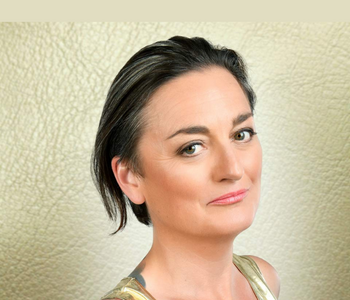 The Association of Event Organisers (AEO) is pleased to announce Zoe Lyons as celebrity host for the AEO People's Awards, taking place on the evening of the AEO Forums, on the 27th of January 2023, at the Business Design Centre in  London.
A spinoff of the AEO Excellence Awards, this event is dedicated to recognising the incredible talent on the ground, from junior to middle-management event professionals in marketing, ops, sales and beyond.
Host of BBC2's Lightning and Live at the Apollo, and guest co-host of Sunday Morning Live (BBC1) and The Frank Skinner radio show (Absolute Radio). A regular on Have I Got News for You (BBC1), QI (BBC2), and Mock the Week (BBC2).

TV also includes a special on Alopecia for Women's Health (C5) and a feature on The One Show (BBC1), Celebrity Antiques Road Trip (BBC2), Stand Up and Deliver (C4), House of Games (BBC2) to list a few.

Zoe is an immediately recognisable voice on Radio 4. A regular on The News Quiz, Just a Minute, The Unbelievable Truth and The Now Show, plus her own four part series Passport Paddy.
Zoe is a regular at the Edinburgh Festival with shows such as, Entry Level Human, Mustard Cutter and Little Miss Misfit, all of which have toured the UK and been praised by critics and audiences alike.
Chris Skeith OBE, chief executive of AEO says: "We've shared some great laughs at the AEO towers watching footage of potential hosts for the AEO People's Awards. We wanted someone energetic, fun and progressive – Zoe delivers all of that and more. We're sure she will set the perfect tone for the evening.â€'
Skeith added: "We're also looking forward to seeing some worthy winners take the stage with our host to collect their trophies in Jan. We thank everyone who has already nominated an amazing event professional for one of these awards. The deadline is the 18th of November, so there's still time. Good luck!â€'
 
For more information please visit https://www.aeoforums.org.uk/aeo-peoples-awards