05 Sep 2018
Three new AEO Council Members elected at AGM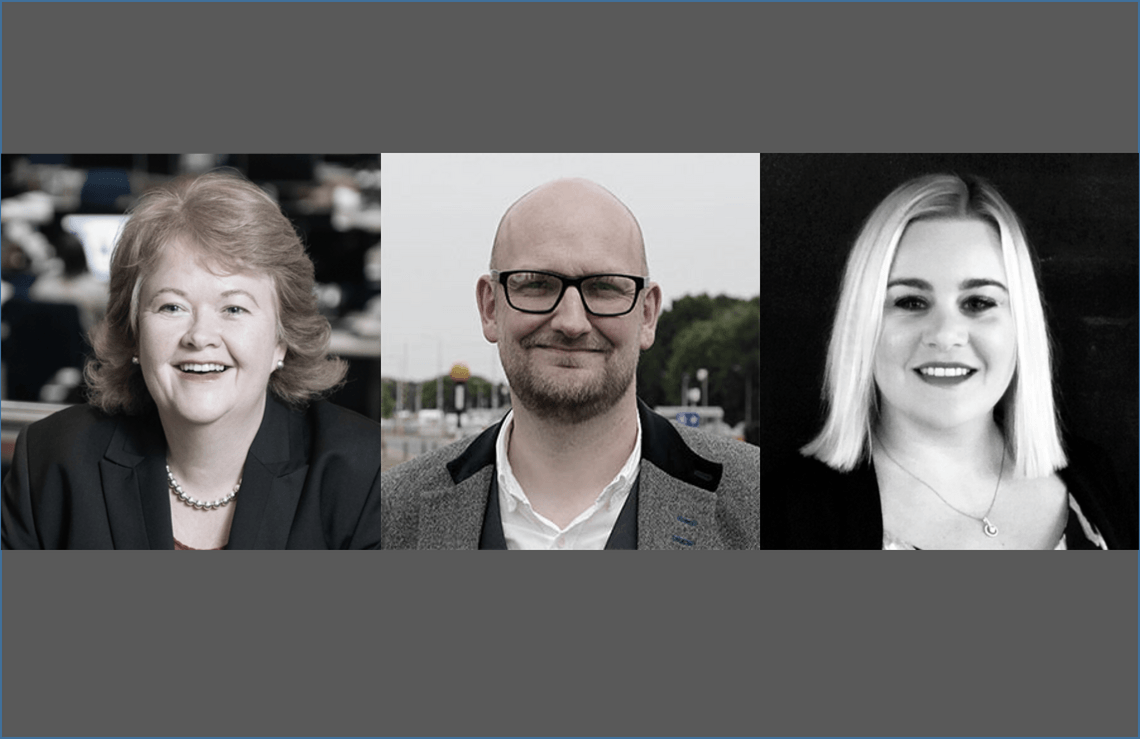 Three new members have been elected to join the AEO at this year's AGM which was held in Brighton on Wednesday 5th September.
Two of the three positions have gone to organisations that joined AEO membership during the past two years - Ed Tranter, managing director of MA Exhibitions, which joined AEO membership last year and Sarah Beall, managing director of Forum Events, who joined in 2016. Ruth Carter, managing director of longstanding member Telegraph Events, has also been elected to the Council.
The AEO Council is composed of 20 heads of the events industry including the chief executive of AEO. AEO Council member tenure is three years and then members can put themselves forward for re-election. This year three members were up for re-election: Neil Felton, CEO of FESPA; Phil Soar, Chairman of Nineteen Events; and Simon Kimble, Chairman of Clarion Events.
Due to three other members, Bill Butler; Paul Byrom; and Stuart Johnston; stepping down because of a change in their individual circumstances, all three of the members who were put forward for re-election have secured a position on the AEO Council.
In addition, two members who were co-opted onto the AEO Council part way through the year to replace serving members from their organisations, Darren Johnson from Reed Exhibitions and Julie Harris from Upper Street Events, were formally elected to the Council at the AGM. Darren Johnson becomes Vice Chair, supporting Austin Hawkins as Chair for the forthcoming year.
Chris Skeith, chief executive of AEO, says: "We're extremely grateful to longstanding Council members Bill Butler, Paul Byrom and Stuart Johnston who have all provided fantastic input into how the AEO is run and whose legacy will continue in the work we prioritise going forward. We highly value their input and, although they're no longer on the Council, we are sure, as leaders in the industry, they will continue to influence, and benefit from, the work the AEO does.
"Whilst it's always sad to say goodbye, it's always great to see new faces and embrace fresh thinking at the AEO Council, so I would like to officially welcome Ed Tranter, Ruth Carter and Sarah Beall. We're delighted they were nominated and put themselves forward for election, ensuring that the AEO Council continues to reflect the breadth of organisations in AEO membership.â€'
Follow us on Twitter @aeonews