31 Jul 2018
The latest National Exhibitor Masterclass celebrated its 5th anniversary at the NEC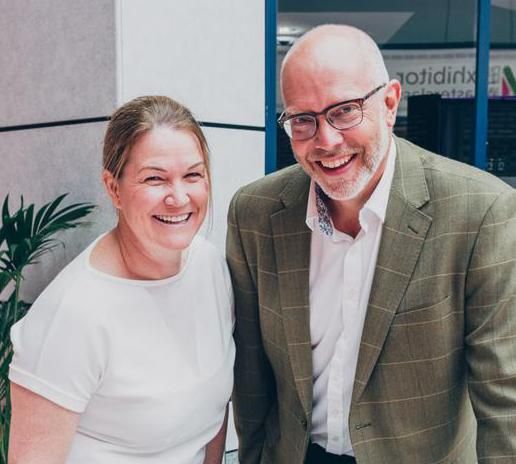 The one-day conference, which took place on the 18th July 2018, at the NEC, Birmingham, attracted more than 360 delegates from around the country and covered everything from; the powers of persuasion, to sales techniques, to social media and more.
More than 30 AEO members took advantage of the opportunity to send their customers along for a full day of learning and networking for free. (£250+VAT for non-members)
The event was once again supported by the AEO's strategic masterclass partner, the NEC, and event sponsors ESSA and GES.

Chris Skeith, Chief Executive, AEO, said: ''This is a fantastic initiative that continues to drive value back to the members and their customers year on year. The feedback has been phenomenal, the best in the events' 5 year history, which reinforces what a great investment of time this event is for our delegates. We've already spoken to many who are looking forward to putting their new exhibiting skills into practice. We couldn't ask for much more than that!â€'
Kathryn James, Managing Director, NEC Group Conventions and Exhibitions, said: "Masterclass is a real lesson in the art of exhibiting and a brilliant channel to support the exhibitor community. This year had a packed schedule with fantastic thought-provoking and useful content. If the past is any prediction of the future, exhibitors don't just walk away from the Masterclass with information, but genuine ideas that will help them supercharge their exhibiting and inspiration to help them to grow their business.â€'
Christine Martin, Marketing Director, EMEA , GES, said: "Face to face is one of the most effective marketing channels available – but also one of the most daunting. The Masterclass is a superb way to debunk the myths with real-world advice and inspiration that helps boost our customers' performance pre, during and post show. A great day out of the office!â€'
Simon Perry, Sales and Account Manager at ESSA, said: "The masterclass is a fantastic event to support and provides invaluable learnings to the exhibitor community. ESSA has supported the event for the past 5 years and we look forward to continuing our work promoting the best suppliers to exhibitors.â€'
The next Exhibitor Masterclass is due to take place at ExCeL London on the 23rd of November.
To find out more about the event please visit: http://masterclass.facetime.org.uk/