13 Jul 2020
Financial Times exclusive: About 30,000 jobs at risk in UK events industry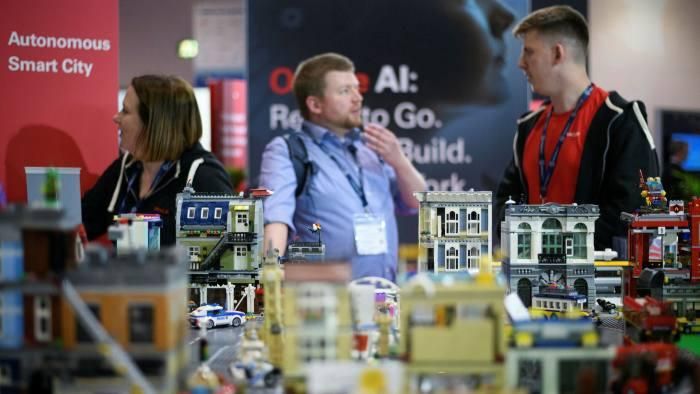 British events businesses have warned 30,000 jobs are at risk in the sector as the government has yet to set a date at which trade shows, exhibitions and conferences will be permitted to restart.
Early communication will be "criticalâ€' as roughly 70 per cent of the 1,100 trade shows and exhibitions originally scheduled to run in the UK this year have been postponed to the final months of the year, said trade body the Events Industry Alliance. Operators will need up to 12 weeks of advance notice to get the events up and running, the group said.
"Without a start date, the [almost 180,000 businesses that rely on trade shows to generate sales] will have no orders to look forward to,â€' said Chris Skeith, chief executive of the Association of Events Organisers, a sister body to the EIA. "The industry is devastated. With activity peaking in autumn and spring, many companies have had no revenues since late last year.â€'
Mr Skeith said he had been working with the department for digital, culture, media and sport for several months, preparing guidance for the safe reopening of business events. "Needless to say we're very disappointed that Oliver Dowden's statement [that gyms, leisure centres, tattooists and spas would be allowed to reopen in July] didn't include the events business,â€' he said.
Chancellor Rishi Sunak, who last week unveiled a £30bn plan to avert mass unemployment, has been criticised for paying less attention to industries such as retailing, manufacturing and — as Mr Skeith argued — the £11bn events business.
If no further events are run this year, the EIA has warned that more than a quarter of people in the sector will find themselves without a job in a £8bn blow to the sector.
The pandemic has forced the cancellation or postponement of trade shows, conferences and exhibitions around the world. China is one of the few markets that is slowly reopening while Germany and France have said shows will be allowed to run again from September 1.
Several large events such as the Southampton International Boat Show and gift and homeware exhibition the Autumn Fair, which had both been scheduled for September, have now been cancelled due to the lack of a "go-dateâ€', Mr Skeith said.
Mark Shashoua, chief executive of events organiser Hyve Group, said customers were "constantly calling, asking can you please confirm if this show is happeningâ€'.
"In many other countries there is complete clarity, but at the moment there is a lack of transparency in the UK,â€' he said. "The key is that an event doesn't just happen in a week or two — we plan months in advance.â€'
Trade shows are important for the UK economy as they are a way for about 140,000 small and medium sized businesses to drum up new business, many of whom will be desperate to secure orders in the wake of the pandemic, according to the EIA.
"About 80 per cent of the 450 exhibitors at the Southampton International Boat Show are small and medium sized businesses, many of which generate 70 per cent of their annual sales during the course of that one event,â€' Mr Skeith added.