02 Dec 2019
Event Industry Associations publish Exhibition Economic Impact Report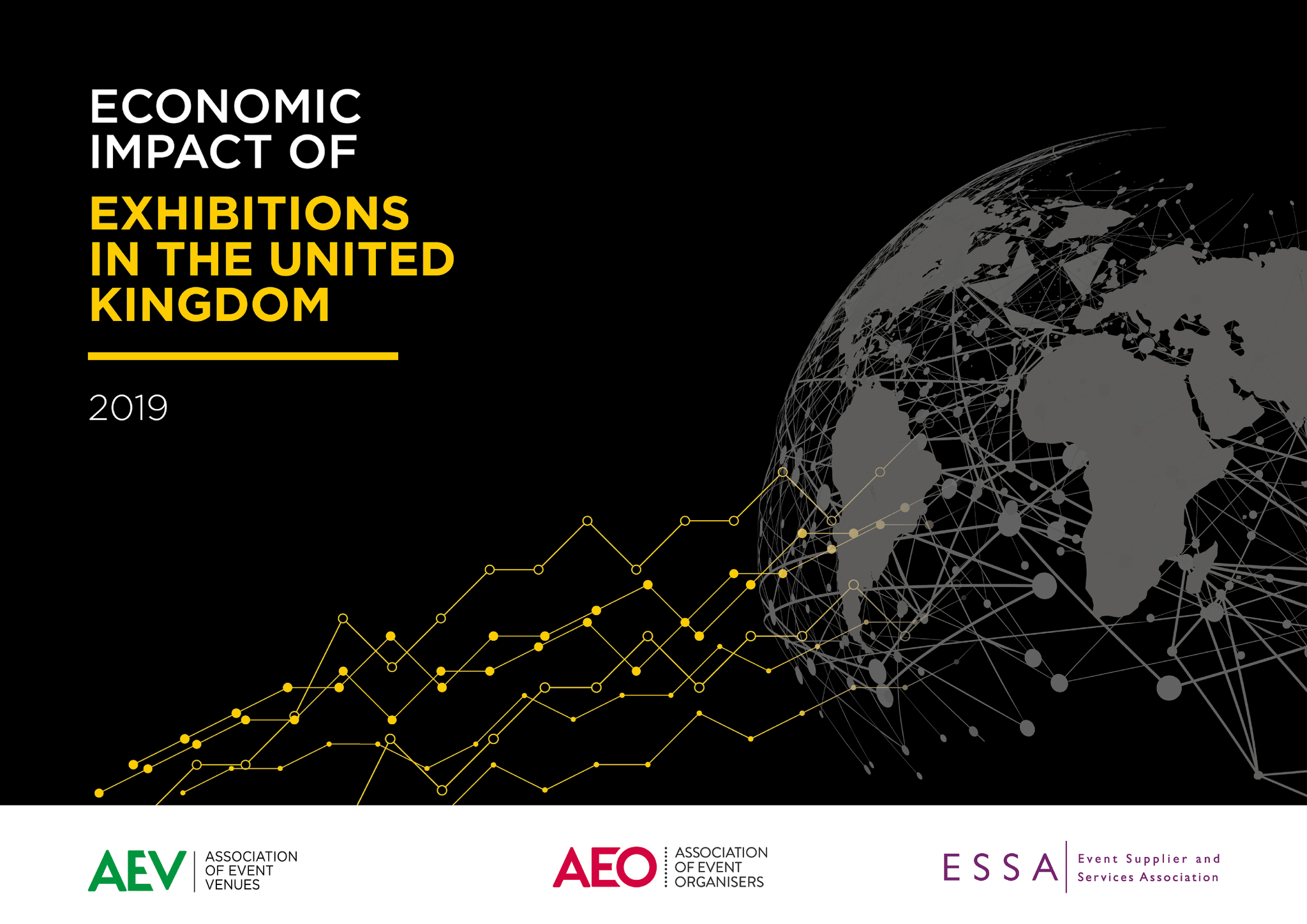 A new economic impact report has been jointly published by the Association of Event Organisers (AEO), Association of Event Venues (AEV), and the Event Supplier and Services Association (ESSA) defining and measuring the significance of exhibitions to the UK economy. The research group responsible for producing the report includes Nigel Nathan, MD Olympia London, Austen Hawkins, CEO F2F Events, and Nick Marshall, Executive Chairman GES.
Marshall underlined the importance of the research, saying, "To have a definitive and detailed picture of the event industry's economic impact on the UK is of great value to businesses and associations alike. Not only does it reveal the breadth and scale of the exhibition sector's influence, but it also provides vital economic points of comparison with other industries when the associations make legislative and political representations."
The first report goes back to 2005 when KMPG undertook a similar study for the event industry associations. In 2011, the associations commissioned Oxford Economics (OE) for an updated report using the same metrics and indicators.
This new report, created in conjunction with UFI, was also compiled by OE, but differs from its previous incarnations thanks to data provided through the AEV's Size and Scale Index of Events (SASiE) report, as Nigel Nathan explained, "With the SASiE data, Oxford Economics had a much more reliable source of exhibition numbers than previous reports had access to. As a result, we can confidently assert that this is the most accurate description and measurement of the exhibition industry's economic impact on the UK economy to date."
The report reveals that the UK exhibition industry accounts for more than £5bn of GDP and over 114,000 jobs. In greater detail, the report breaks down spending and impact into direct, indirect and induced impact, providing a nuanced and complex picture of the exhibition economy.
Hawkins summarised his reaction to the report, saying, "Exhibitions contribute £11bn to the UK economy, and our industry deserves recognition for that fact alone. This report demonstrates beyond question that venues, organisers, and suppliers, have built an extraordinary economic powerhouse that directly and indirectly supports over 110,000 jobs attracting over 9 million visitors, and servicing almost 180,000 exhibitors."
The report is now available for download, free of charge, here.