10 Sep 2019
Darren Johnson and Simon Parker voted in as new Chair and Vice Chair of AEO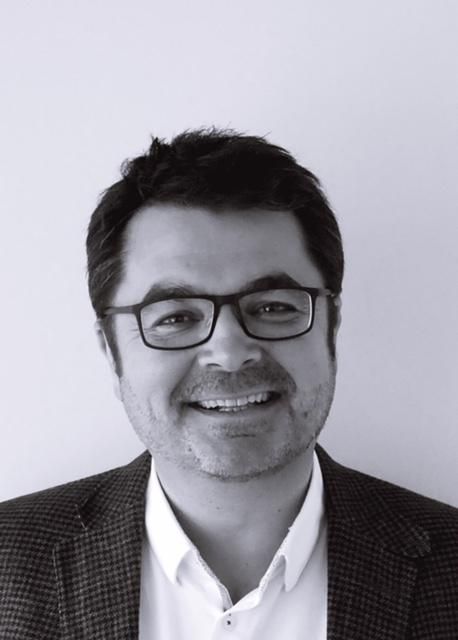 The AEO Council has officially elected Darren Johnson, chief executive officer of Reed Exhibitions UK, as the next Chair of the Association of Event Organisers. The election, which took place at the AEO Council meeting held on 5th September in Windsor, also sees Simon Parker, executive vice president of Informa, become Vice Chair. Former Chair Austen Hawkins will now assume the role of Past Chair for the forthcoming year.
Darren Johnson says: "We work in a sector that creates incredible experiences for consumers and businesses. We bring communities together and develop ecosystems that facilitate volume and value to the UK economy.  As the AEO, one of our key roles is to raise awareness within government of the huge positive impact our industry has, both within the UK and globally.  While the post-Brexit world is difficult to predict, we are preparing for how it may look and the positive contribution we can make.  The breadth and depth of our industry touches every part of our economy and places us in a great position to do this. 
I believe we are making progress in this space, but there is room for further development; it can be difficult to articulate the strategy in that ever changing environment. We need to clarify how events and exhibitions can help government deliver and drive policies.  Our industry also needs to be able to attract and retain the strongest talent to ensure we can deliver on our aspirations, and I'm a passionate believer in continuing to build a culture of inclusion and diversity to raise the profile of the exciting opportunities that exist in our sector.â€'
Chris Skeith, chief executive of AEO, says: "Member engagement with AEO has never been higher and this is largely due to the support of the AEO Council, in addition to the increased amount we now have on offer as member benefits.  Great thanks go to Austen Hawkins who has championed engagement within member companies during his tenure. We have seen unprecedented activity and outputs from our numerous Working Groups, including deeper insight from our research projects, particularly the AEO Salary & Employee Benchmark Survey with our largest ever participation. Under our Community pillar we had another sell out for our AEO Forums, and launched the spin off Leaders of Tomorrow webinar series; we also sold out for our 26th AEO Excellence Awards (for which we have been shortlisted for the Association Excellence Awards in October).  Austen has been extremely supportive and we're delighted he will continue to be involved as Past Chair going into next year.â€' 
The AEO AGM followed the Council meeting and welcomed new board member Carina Bauer, CEO IMEX Group.  Paul Byrom, Managing Director, Live Events at Immediate Media Co. returns to the Council  alongside the re-elected  Damion Angus, Group Managing Director, Montgomery; Doug Emslie, Group Managing Director, Tarsus Group; Andrew Reed, MD Events and Exhibitions, William Reed Business Media; and Justin Phillips, Finance Director, Brand Events.
To find out further information about the AEO please visit the website www.aeo.org.uk and follow us on Twitter @aeonews