20 Jul 2021
AEO and Perton Signs Renew Strategic Partnership for 2021-2022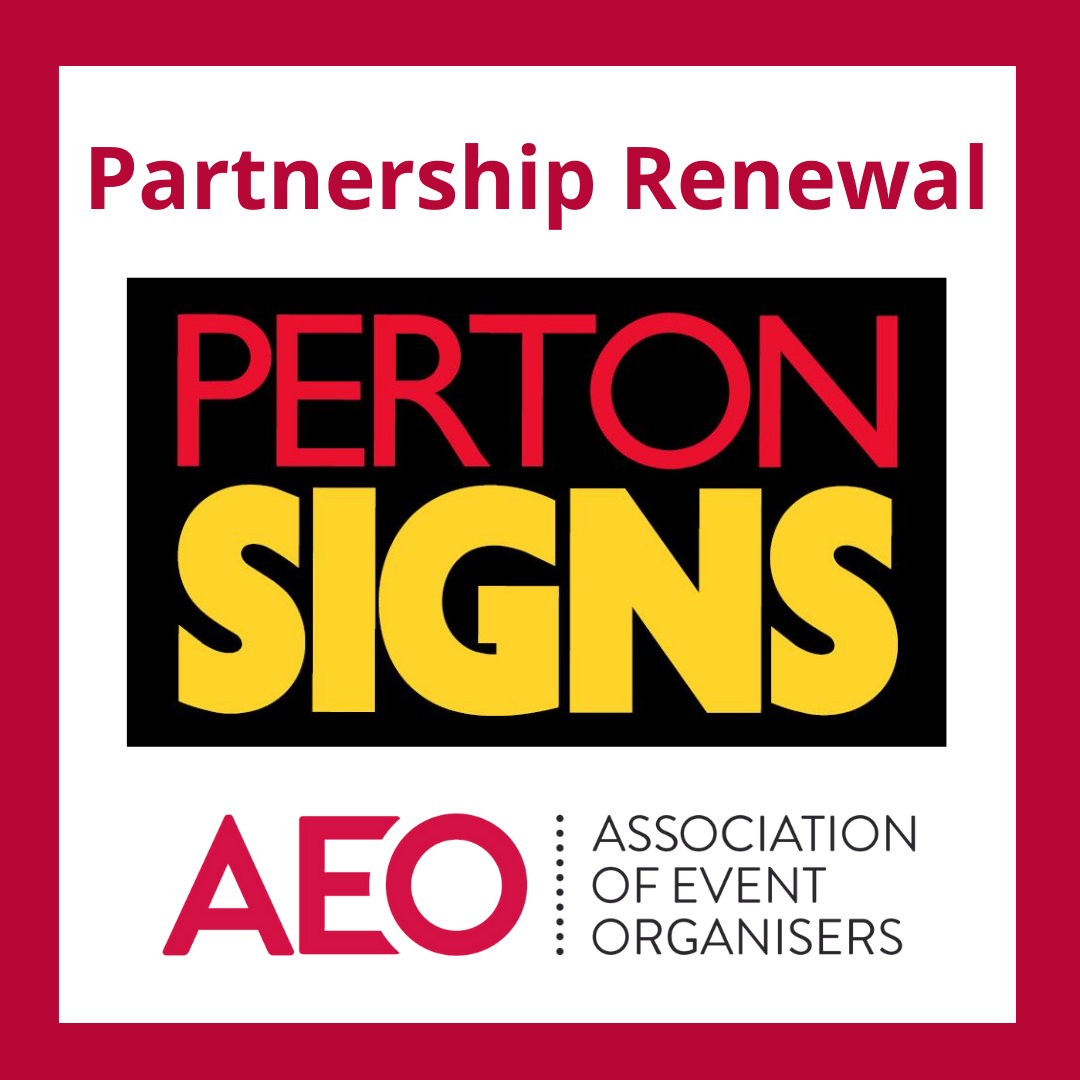 The Association of Event Organisers (AEO) has renewed its strategic partnership with leading graphics display and signage company, Perton Signs.
Perton Signs will be the exclusive graphics display provider for key AEO events to include: The AEO Summer Soirée, The AEO Centenary event planned for Q4 2021, the AEO Forums, AEO Conference and the AEO Excellence Awards all due to take place in 2022.
Chris Skeith OBE, chief executive from AEO said; "We're overjoyed to be activating partnerships for live events again! We'll proudly be working alongside Perton Signs, to bring our attendees top-quality signage and graphics at our flagship events into 2022.  Perton Signs is a people-oriented company with a customer-centric approach.
57 years older than us, their history and values very much align with the AEO's and its 100 years of service to the events industry. We are delighted to continue our long-standing relationship with them.â€'
Mark Perton, managing director of Perton Signs said: "We've been delivering graphics to the events industry for more than 150 years. While we have built trusted relationships with our clients, we know we're only as good as the last event. This drives us to maintain the standards our clients have come to expect, with no exception and we can't wait to get back to business, full steam ahead.â€'