12 Aug 2021
AEO launches the AEO Centenary Party & Awards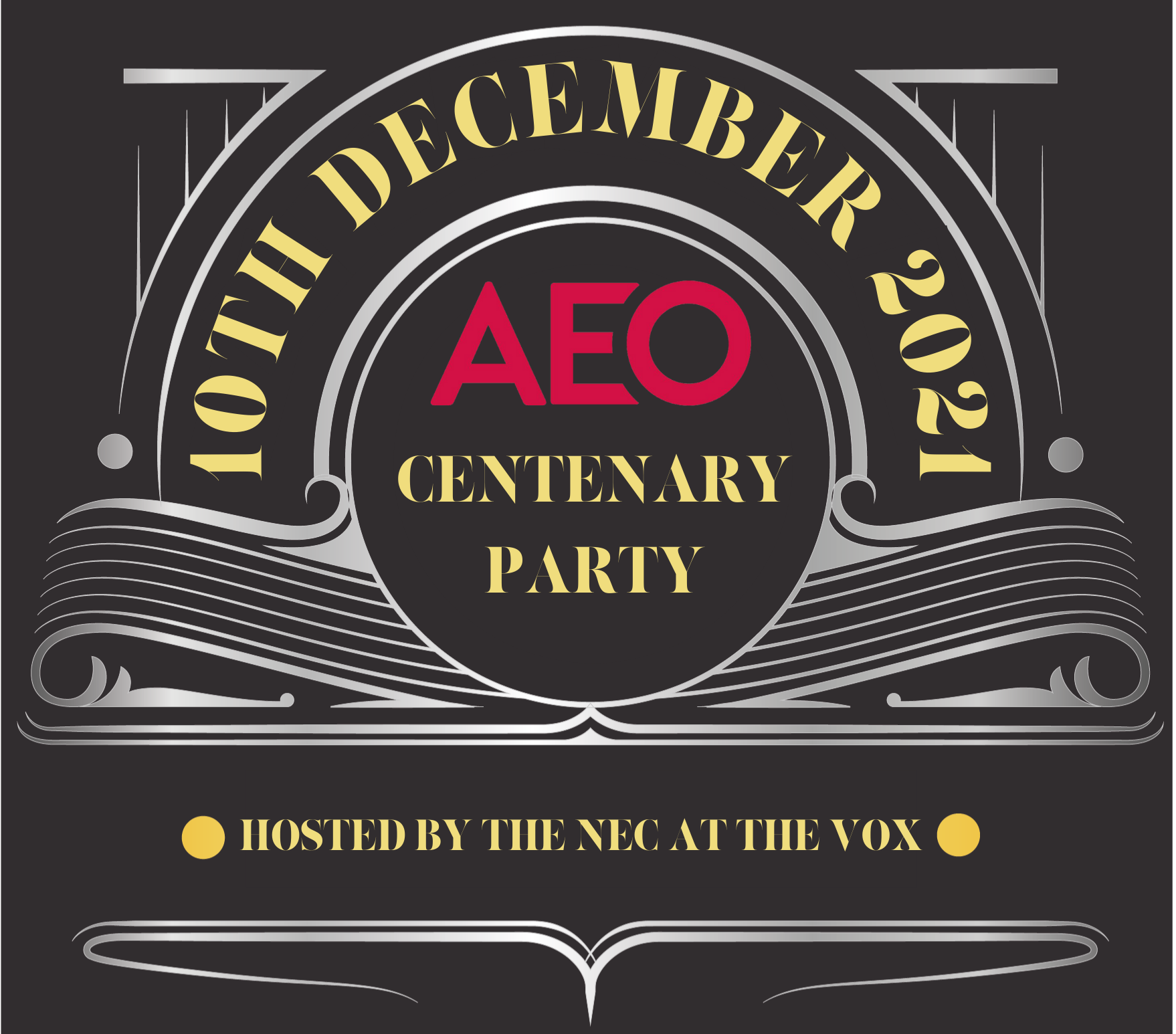 The AEO (Association of Event Organisers) is delighted to launch its AEO Centenary Party (& Awards) hosted by the NEC Group at the Vox on the 10th December, to celebrate turning 100 this year.
Attendees can expect a 20s themed afternoon of drinks and networking, as the host reveals the winners from the Classic and Centurion Awards.
While the industry will recognise some familiar favourites from the AEO Excellence Awards under its 'Classic Awards', a range of new categories have been created under the 'Centurion Awards', as a special nod to this momentous milestone.
Chris Skeith OBE, chief executive of AEO says: "We are thrilled to be celebrating 100 years of service to the industry, with the industry and honoured to be working with the NEC Group to bring you the party of the century.â€'
"We recognise the value awards bring to organisations, so in the absence of this year's AEO Excellence Awards, we are excited to introduce the Classic and Centurion Awards to the event. These awards reflect how businesses and individuals have evolved, embraced virtual and stepped up in the face of adversity over a very tough period. Bring it on.â€'
Ian Taylor, managing director for conferences and exhibitions at the NEC Group said: "It is an honour for the AEO to choose the Vox as the host venue for this momentous occasion. In its time, the AEO has continued to provide unrivalled representation for our sector, encouraged talent and offered countless networking and educational opportunities for our community. Here's to raising a glass to the centenary of the association, plus the incredible efforts and determination of our friends and colleagues throughout the pandemic. I look forward to welcoming you all to the Vox for the celebrations.â€'
The following awards categories are now open for entry, with a deadline of the 8th October 2021:
Classic Awards
Best Trade Show Activation – a trade show can be hybrid, digital, virtual, omni channel or live and of any size in the UK or international.
Best Consumer Show Activation - a consumer show can be hybrid, digital, virtual, omni channel or live and of any size in the UK or international.
Best Conference
Best Use of Technology
Unsung Hero
Inspiring Leader
Indomitable Spirit Award
Best Lockdown Initiative
 

Tickets for the event will go on sale soon but if you'd like to register your interest in attending, please contact sarah@aeo.org.uk.
 
To find out more, visit: www.aeo100party.org.uk