06 Nov 2018
AEO Forums 2019 Launches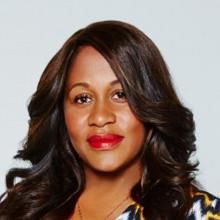 AEO FORUMS 2019 LAUNCHES
Friday 25th January at BDC, London
Headline sponsors; Agility & Circdata
 
The AEO Forums, which will take place at BDC London on Friday 25th January, has now launched.
The programme kicks off with a keynote from Business Leader, Karen Blackett, OBE. Karen is Chairwoman of MediaCom and appeared in the Woman's Hour Power List of Top 10 Influencers.
Karen will look at how the media landscape has evolved as a consequence of technology advancement and how this has influenced consumer behaviour, leaving delegates with ideas on how to target, influence and engage their respective audiences to future-proof their events. Â 
The AEO Forums is separated into 3 streams to appeal to marketing, operations and sales professionals who work across the events industry. 
Jenni Jaques, marketing director at AEO says: "We're excited to launch the AEO Forums for 2019. The programme has been put together from feedback we've received following the last AEO Forums in January and via the Working Groups so there should be something for everyone. We have two fantastic keynotes, some great role-specific speakers in each of the streams and, during the breaks and after event drinks, there will be plenty of opportunity to network with industry peers.â€'
James Ormiston, managing director of headline sponsor Circdata, says: "Each year the AEO Forums returns with a programme featuring the vital ingredients events teams need to know in order to grow their events, enhance ROI and drive customer engagement. We are delighted to return as a headline sponsor of the must-attend event in event professionals' diaries, and we are looking forward to an action-packed agenda!â€'

Garcia Newell, business development director, from headline sponsor Agility Fairs & Events, says: Agility are delighted to be a headline sponsor of the AEO Forums 2019. The Forums provide a great platform to get the industry together for thought provoking content, discussion, debate and networking opportunities. Looking forward to the 25th January!
As wellbeing continues to fly up the events agenda, the AEO Forums also takes a look at how events professionals cope with stress and what their employers can do to help cultivate environments they feel supported in and able to perform at their full potential. The wellbeing workshop will feature in each stream and be led by Sarah Mayo, Nicky Morgan and Siôn Stansfield from POINT3 Wellbeing.Further to an inspirational morning keynote, attendees can expect an energised keynote from Lee Warren, former magician from Invisible Advantage on 'How to Persuade anyone to do anything'.Additionally, the marketing stream will take a look at why digital works, copywriting essentials and reveal key findings from the Marketing Academy research, commissioned by the Live Events Promotions' working group. Sales teams can gear up for sessions on; closing the deal on hot prospects, how to spot and convert an opportunity and reaching your full potential as a salesperson.
Finally, ops teams can expect to see meaty discussion on sustainability and what the evolution of the ops role means for ops professionals today.
The Forums are open to AEO, AEV and ESSA members at a reduced ticket price of £209 + VAT.  The non-member rate to attend each Forum is £418 + VAT. Immediately after the AEO Forums, there will be an off-site social event courtesy of the Exhibition Network. Further information will be provided nearer the time.
For more information please visit www.aeoforums.org.uk
To find out further information about the AEO please visit the website at www.aeo.org.uk and follow us on Twitter @aeonews