11 Jan 2018
AEO Excellence Awards to celebrate 25 years of excellence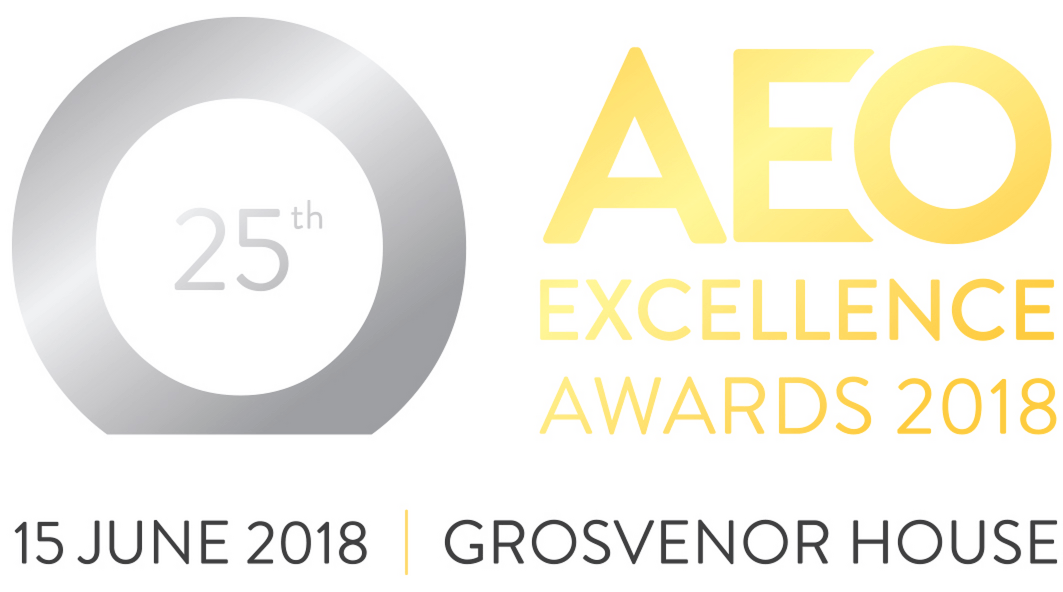 The 15th June 2018 marks the 25th anniversary of the AEO Excellence Awards, which recognises and celebrates achievements from event organisers, venues and suppliers throughout the industry.
 
The awards will once again take place at Grosvenor House, Park Lane, London, following the continual demand from the events industry for a Park Lane venue.
 
AEO chief executive, Chris Skeith, says: "our 25th anniversary is a milestone we're excited about sharing! To make the AEO Excellence Awards 2018 extra special, we'll be taking a look back on the last 25 years of excellence, with special focus on the AEO story and its evolution.â€'
 
Skeith added; "the collaborative nature of this industry has been the driving force of innovation and event success and we can't wait to celebrate that with all the people who share our passion in making the industry a fun and inspiring place to be.â€'
 
The AEO will be working closely with headline sponsors, Circdata, Freeman and the NEC to bring attendees an unforgettable experience.
 
James Ormiston, managing director at Circdata, said: "I am delighted to confirm our involvement as a headline sponsor for the third year running. The AEO Excellence Awards is the industry's most anticipated celebratory event of the year and it is important to us to support the boundless innovation and brightest talent it rewards. Myself and the team look forward to finding out who will be on the shortlist!"
Sarah Mayo, Marketing Director, Freeman says:  "we are very excited to be supporting the AEO Awards for the sixth year, and its 25th anniversary! We already have a few ideas of how we can work with the AEO to make this one a memorable experience, for an industry we're so honoured to be a part of!â€'
Martin Clarke, Marketing Director at the NEC, says: "The AEO Excellence Awards are extremely important to the industry and a must attend event. There are so many great reasons why awards are important, such as benchmarking; increased credibility; employee motivation which all leads to attracting talent and there's a huge amount of great talent in our industry. We take pleasure in supporting the AEO as a headline sponsor for the third year running, made extra special by their milestone 25th birthday.  We look forward to another night of celebrating success.â€'
 
For all further information about the awards and to submit your entries please visit www.aeoawards.org . Deadline for entries is Friday 16th March.
 
The entry fee for the awards is £299+VAT per entry (free for AEO, AEV and ESSA members)
 
There are a number of sponsorship opportunities available for companies wishing to get involved. Please contact Krystle on 01442 285 818 or email krystle@aeo.org.uk.