17 Jan 2019
AEO Excellence Awards 2019 launches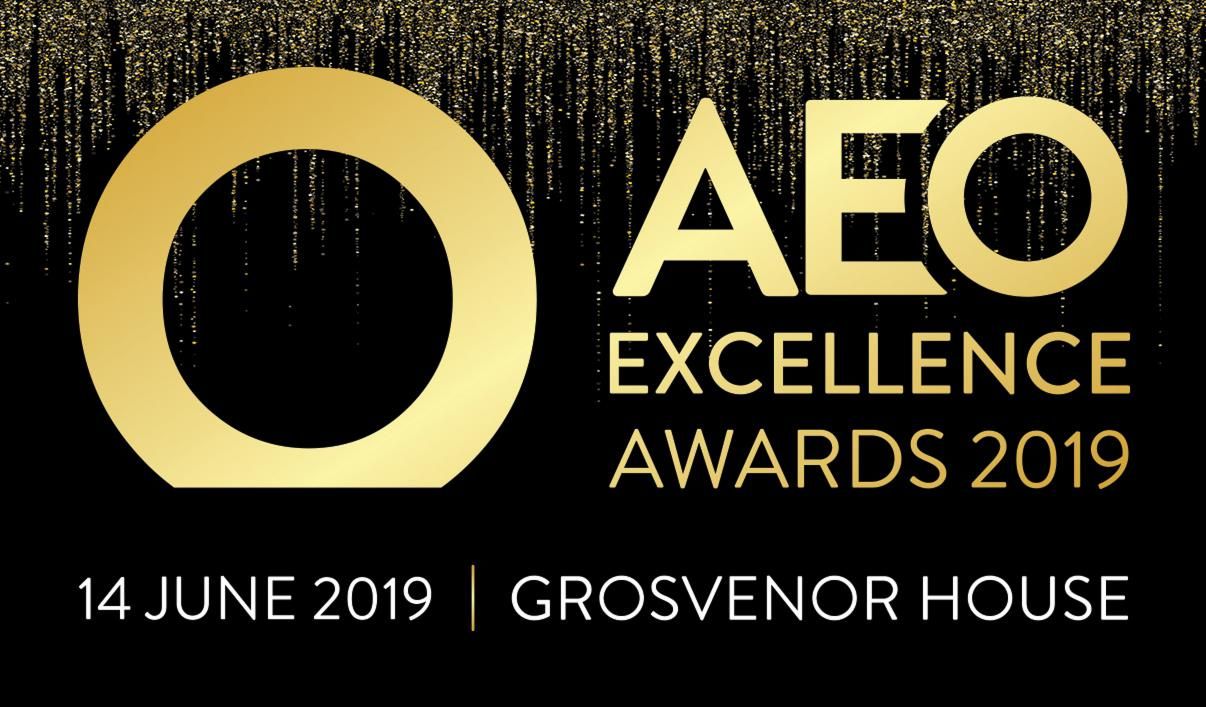 AEO Excellence Awards reveals new categories for 2019
Circdata, Freeman and NEC are headline sponsors
This year's AEO Excellence Awards takes place on the 14th June 2019, at Grosvenor House, Park Lane London.
The event, which recognises and celebrates achievements from event organisers, venues and suppliers throughout the industry, is pleased to reveal four new categories, reflecting the growing number of organisers operating internationally.
New categories for 2019, are as follows:
Best International Show - Americas
Best International Show - Asia-Pacific
Best International Show - Europe
Best International Show - Middle East & Africa
AEO chief executive, Chris Skeith, says: "The Event Working Group continues to evolve the AEO Excellence Awards to maintain its position as best in class, not only further developing the independent judging process but also ensuring the relevance of the award categories themselves. We introduced new venue categories last year and, following an increase in the number of overseas entries, this year sees a further break out of the show categories providing an opportunity for us to reward excellence in different regions around the globe. It's an exciting reflection of international growth in the industry.â€'
Skeith added: "The industry employs so many talented individuals who constantly strive to take their events to new heights, so it's critically important we have the opportunity to recognise all the hard work that goes into putting on a great show at home and abroad. Those efforts should be celebrated, which is exactly what the AEO Excellence Awards is about.â€'
Award entrants can enter more than the categories specific to their business (show, supplier or venue categories) for example the Best Use of Tech, Best Conference and Best Use of Social Media are all open to each type of business. In addition, members of AEO, AEV and ESSA can enter as many times as they would like free of charge. Check out the category entry forms on the website for further information.
The AEO will be working closely with headline sponsors, Circdata, Freeman and the NEC to bring attendees an unmissable experience.
James Ormiston, managing director at Circdata, said: "We are delighted to return again as a headline sponsor of the AEO Excellence Awards. We are proud to align our brand with an association that consistently supports its members – and the industry at large – to evolve, innovate and disrupt in order to bring the UK vibrant and engaging events. We encourage everyone to enter for an award to gain recognition of their hard work and commitment throughout the year. See you in June!"
Chris Preston, MD, Freeman EMEA says; "We at Freeman couldn't be more proud to be partnering with the AEO once again for their Excellence Awards for the seventh consecutive year. Crafting and delivering industry leading events that drive innovation and creativity is core to our business. We're looking forward to celebrating the hard work of those who consistently work harder to push the boundaries of the events world.â€'
NEC Marketing Director, Martin Clarke said: "The annual AEO Awards is one of the industry's most prestigious and hotly anticipated events of the year, so it gives me great pleasure in confirming ourselves as a headline sponsor. We have been a partner of the AEO for many years and working closely with the team continues to be extremely important for us as the UK's leading exhibition and event centre.â€' 
For all further information about the awards and to submit your entries please visit www.aeoawards.org . Deadline for entries is Friday 15th March.
The entry fee for the awards is £499+VAT per entry (free for AEO, AEV and ESSA members)
There are a number of sponsorship opportunities available for companies wishing to get involved. Please contact Krystle on 01442 285 818 or email krystle@aeo.org.uk.
To find out further information about the AEO please visit the website at www.aeo.org.uk and follow us on Twitter @aeonews