20 Sep 2022
The AEO Conference makes waves in Brighton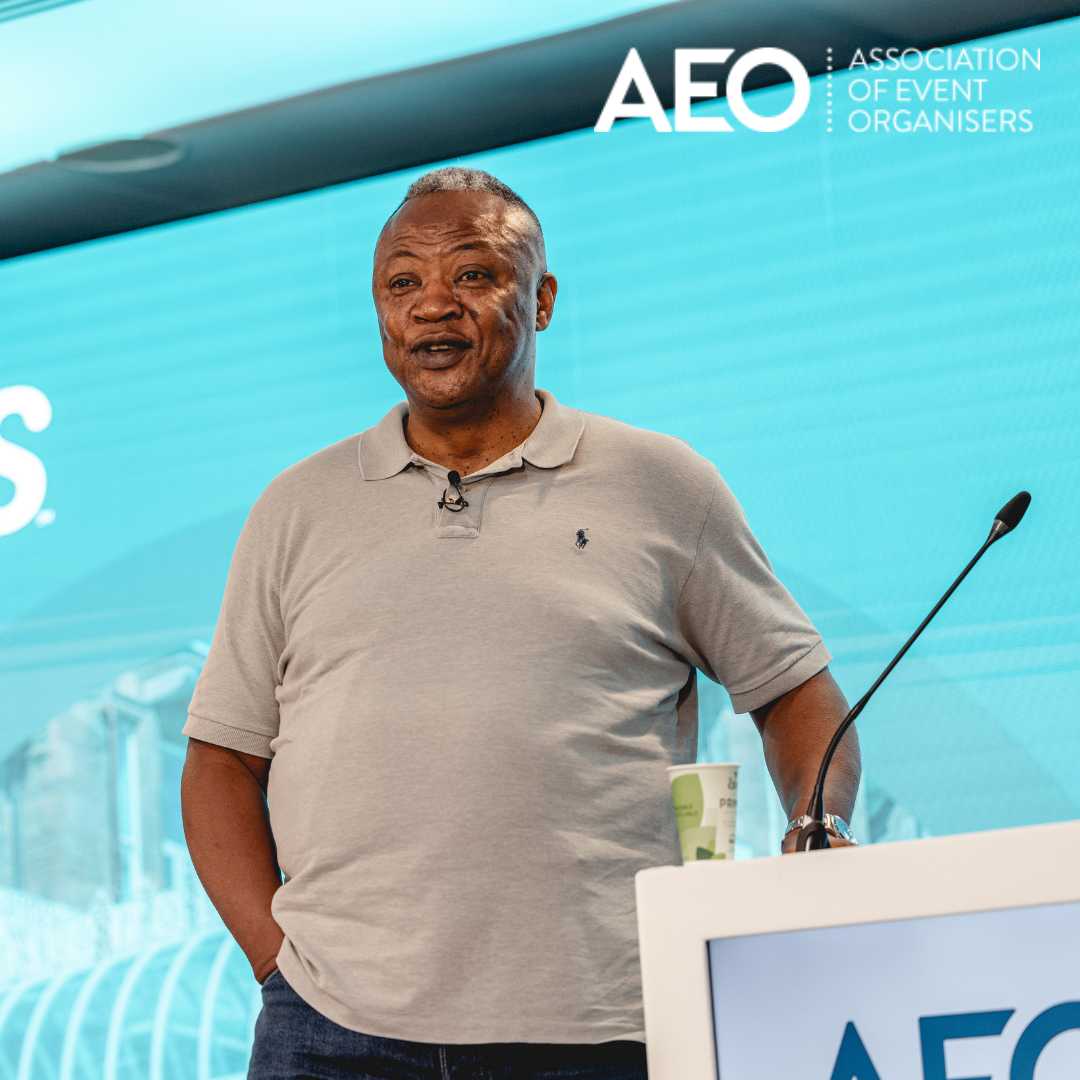 The AEO Conference returned to Brighton on 8-9 September 2022, covering the theme; Thinking Differently.
The Hilton Brighton Metropole hosted 170 attendees, as the event welcomed back senior event professionals from across the industry for the first time since 2019.
The two-day conference was chaired by Director of Arc, Caitlin Read and delivered sessions on work culture, branding, communities, financial remodelling and more.
Keynote, René Carayol kickstarted the first day with an insightful session on work culture and leadership, as he revealed the correlation between morale and business success, citing the importance of "return on involvementâ€' and "brutal honesty delivered with careâ€'. 
This was followed by the valuing a brand session, where Alison Jackson of Nineteen Group, commented on finding a brand you could still "sprinkle some dustâ€' on to evolve, as she discussed the necessity to invest in brands with growth potential.
Later, attendees heard from the second keynote, Kubi Springer who talked about community building, and how imperative it was to find out "where your customer lives and dance there oftenâ€'. She encouraged attendees to think about what value they could add beyond what they used to pre-covid, as that was no longer enough to attract attendees.
Chris Skeith OBE, chief executive at AEO said; "The feedback from the AEO Conference has been epic. We've had some wonderful testimonials on the quality of content and networking opportunities and are so grateful for the overwhelming support received from attendees, sponsors, speakers and partners –  particularly after a really tough couple of years - thank you!
I'd also like to thank Caitlin, who did an excellent job of chairing the event and bringing the theme to life, along with the events working group and AEO team, who were integral to delivering the AEO Conference. We look forward to welcoming everyone back next year.â€'
Some highlights that came through in the feedback were as follows:
"It was great use of my time: I learnt new things and met interesting people I didn't knowâ€'
"The sessions were really strong. I liked the mix of keynote and panel - with each keynote followed by a panel discussion. The flow worked well.â€'
"High level of speakers was good, lots of networking time.â€'
"Sessions like Rene's where an external opinion was brought in.â€'
"External speakers were fantastic.â€'
"Hybrid elements - Kubi and Paddy.â€'
To see pictures from the event, you can view the gallery here: https://clients.jonnydonovan.com/p/72089xnm
The headline sponsor of this year's AEO Conference was GES.