Winners announced at first virtual AEO Excellence Awards ceremony
07 Dec 2020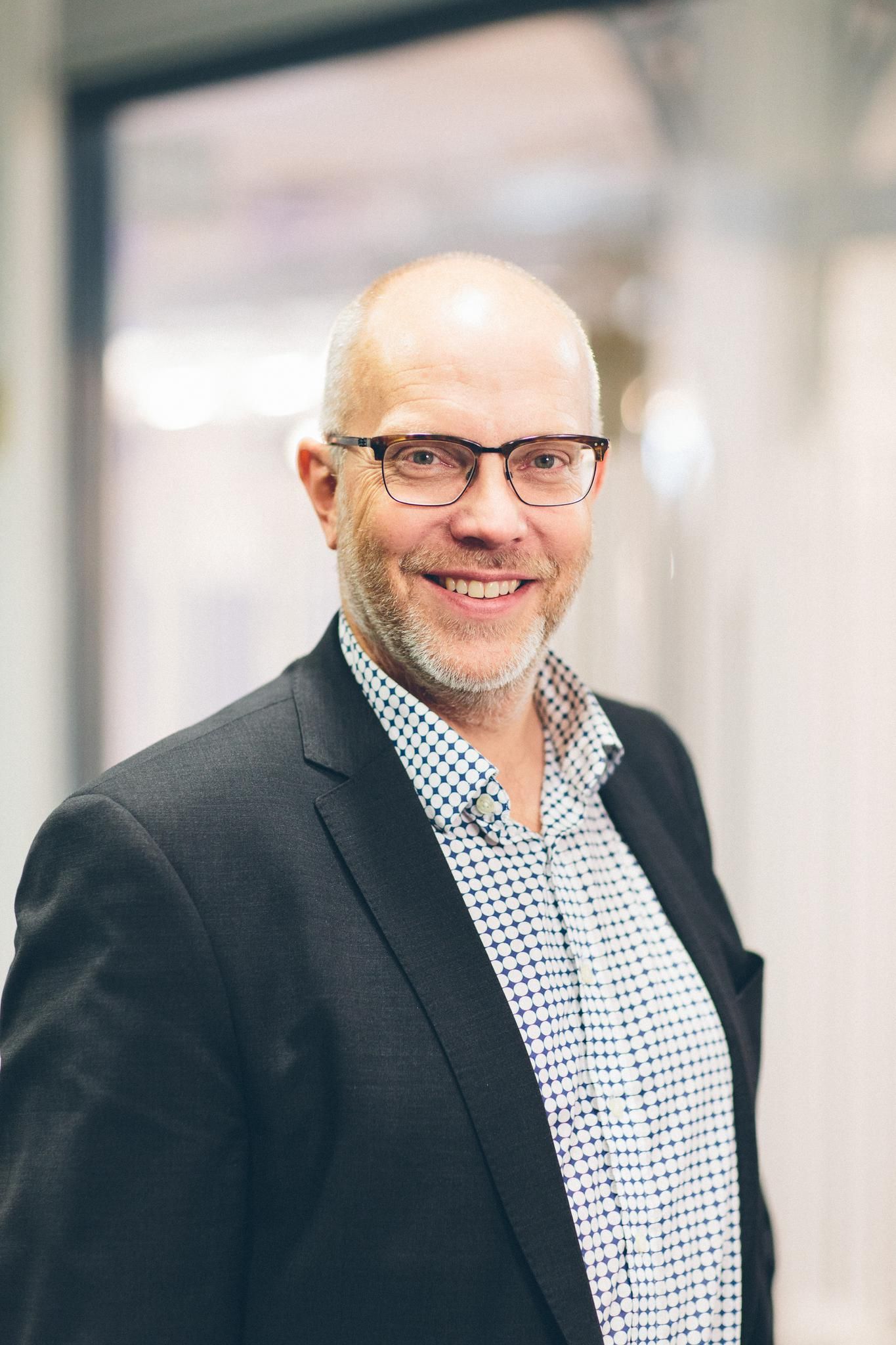 The winners and finalists of the AEO Excellence Awards celebrated their successes virtually, last Friday the 4th December.
The event, which was due to take place earlier this year, saw hundreds of attendees tuning in to watch Dara Ó Briain present all 25 AEO awards, with Simon Kimble from Clarion Events taking the trophy for Outstanding Contribution to the Industry.
Finalists who'd opted in were hosted by Chris Skeith, chief executive of AEO over zoom as they waited for the announcements to be made. Industry peers were encouraged to keep the conversation going via the live social feed to maintain interaction and connectivity.
Skeith said; "We felt that allowing the finalists to come together in one place was an important part of maintaining the excitement and recognition winners have enjoyed in previous years. It's a truly special moment and one that deserves to be celebrated in good company."
"Given the challenging year we've all had, we were pleased to see the industry welcome the Awards, as something positive and a little lighter for 2020. We also couldn't have done it without the continued support from our judges, sponsors and partners so huge thanks go to them."
"While having an anchor date to work towards for the event was important this year, we look forward to seeing you all in person next year on our journey to recovery."
Next year is a big year for AEO, as we celebrate our Centenary. We very much look forward to integrating our annual industry celebration of excellence by coming together to celebrate 100 years of supporting our wonderful industry. More coming soon.
This year's AEO Excellence Awards winners and the judges' comments are below:
Best Event Launch: AntwerpXL – Easyfairs UK Ltd
The judges said the focus on the quality of their audience, excellent content for delegates and strong marketing support for exhibitors ensured that AntwerpXL successively achieved the goals set for this launch and made this a stand-out launch event.
Best Conference: Housing2019 (cihhousing.com) – Ocean Media Group Ltd.
The judges commented that the team at Ocean Media Group innovatively promoted integration amongst the attendees to explore ways to tackle current societal challenges, highly creative in development, ensured the delivery of an event that is the key cornerstone of its industry.
Best Consumer Show: The National Running Show 2020 – Raccoon Events
The judges said that it was an inspiring and inclusive show with something for everyone covering all elements of the running world and a focus on sustainability. An event evidently created and delivered by runners for runners.
Best International Show - Asia Pacific: Singapore Tech 2019 – CloserStill Media
The judges commented that having set a very clear and measurable growth strategy spectacular results were achieved thanks to the establishment of strong partnerships and engagement with visitors and exhibitors before, during and after the event.
Best International Show – Europe: ILTM Cannes – Reed Exhibitions UK
The judges said the event had some of the best customer loyalty seen in the industry, for both exhibitors and visitors - along with very strong buyer ratio results.
Best International Show - Middle East & Africa: GESS Dubai 2020 – Tarsus Group Ltd
The judges commented that the team overcame major challenges and ensured exhibitor engagement to keep the show fresh and inspirational. They listen and respond to their audience and developed an excellent creative marketing campaign. Judges also recognised that the team also dealt with early Covid-19 restrictions well.
Best International Show – Americas: DevLearn 2019 Conference & Expo – CloserStill Media
The judges remarked that this is a fantastic and highly successful event led by a passionate team. They have demonstrated an understanding of their audience needs and focussed on innovative ways to engage that audience using technology as well as incentives.
Best Live Event: The IRN-BRU Carnival 2019/20 – QD Events
The judges commented that the new vibrant branding for this longstanding - event, coupled with a focus on inclusivity ensured strong results particularly in increased pre-event ticket sales, and resulted in the delivery of a very successful centenary celebration.
Best UK Tradeshow under 2,000sqm: Imbibe Live 2019 – Reed Exhibitions
The judges said that the team delivered an amazing event in what was an important 10th year edition – their work on new content, a strongly curated programme and sustainable initiatives, plus a focus on VIP buyer clearly paid off.
Best UK Tradeshow between 2,000sqm - 8,000sqm: Clerkenwell Design Week – Media 10
The judges commented that this was an ambitious event which marked Clerkenwell Design Week's 10th year – it was an exceptionally complex project which pushed the traditional boundaries and delivered a city-wide scale event which was hugely impressive. It was creative, embraced sustainability and delivered great commercial results.
Best UK Tradeshow (more than 8,000sqm): UK Construction Week – Media 10 Ltd
The judges said this was an outstanding entry which demonstrated the positive success of several new initiatives and sustainable procedures. The focus on ensuring a positive customer experience at the show both pre and during was central to the events' success.
Best Use of Social Media: Top Drawer – Clarion Events Ltd
The judges commented that Top Drawer's approach to introduce a strong social media conversation with their audience was very impressive. They successfully introduced new social channels to grow views by triple digits – these were impressive results in an industry where it is difficult to compete for screen time.
Best Use of Technology: Circdata Fusion – Circdata
The judges commented that Fusion is a very innovative and effective technology product. The well-integrated digital platform provides a simplified, all-encompassing tech process for the organiser – making it really accessible and valuable to their clients.
Innovation Award: The National Running Show 2020 – Raccoon Events
The judges said this was a truly inspirational entry. The team at Racoon created a utopia event through their core values of sustainability, inclusivity and community which were visibly demonstrated through every aspect of the event and this was overwhelmingly appreciated by the event attendees.
Marketing Campaign of the Year – Consumer: The IRN-BRU Carnival 2019/20 – QD Events
The judges commented that the team's focus on the special centenary campaign, celebrating memories from 100 years of the carnival created a really strong marketing campaign with fantastic results.
Marketing Campaign of the Year – Trade: in-cosmetics Global 2019 – Reed Exhibitions UK
The judges commented that the targeted marketing messages and social media campaign was impressive and resulted in an admirable increase in visitors.
Technology Service Supplier of the Year: Tag Digital
The judges said that Tag Digital have an effective and distinctive offering which drives engagement and great results. Working closely with their clients, they use their skills and expertise to deliver brilliant ROI for event organisers.
Non-Technology Service Supplier of the Year: Freeman EMEA
The judges commented that Freeman clearly demonstrated how a big company can adapt to the changing event landscape through their products and the progressive tech that they offer, which has helped to provide event companies with exceptional insight and solutions for their shows.
Organiser Team of the Year: CloserStill Operations Team – CloserStill
The judges praised this impressive team, who deliver a diverse range and ever growing portfolio of events. The operations team pulled out all the stops to overcome huge challenges to deliver their events – with strong team results.
Stand Design & Build Supplier of the Year: Nimlok – Nimlok
The judges commented that there was a good balance between build, design and digital solutions, Nimlok demonstrated how the clients commercial objectives were thoroughly thought through and weaved into their event execution.
Unsung Hero: Barry Maré - CloserStill
The judges said Barry Maré is a very highly regarded individual and clearly one of the most committed, inspiring and service focussed people in the business. Barry goes above and beyond for his clients, his incredible attitude and personal pride in solving all issues is a testament to his brilliant character.
Venue of the Year, less than 20,000sqm: Business Design Centre
The judges commented that the Grade Two Listed Business Design Centre's commitment to sustainability makes this a standout entry. In addition the staff at the BDC go above and beyond to provide an unparalleled experience for visitors on all its shows.
Venue of the Year, more than 20,000sqm: The NEC, Birmingham
The judges said the NEC's initiatives and results are impressive. The customer segmentation market intelligence project demonstrates a real commitment to their customers and the NEC is a flexible, versatile and connected space with sustainability at its heart.
Venue Team of the Year: ExCeL London Operations Team – ExCeL London
The judges commented that that the Operations Team at ExCel consistently delivered an excellent service to their clients without compromising on safety or quality. The team have a positive ethos - never say no attitude and their daily mission is to ensure the best possible guest experience – the team is a real indication of how operations teams can drive a venue positively.
Outstanding Contribution to the Industry Award: Simon Kimble – Clarion Events
A dominant driving force within the industry for over 2 decades. This person has a rare talent for blending an infectious entrepreneurial spirit with the ability to work within a corporate. Over the past decade he's internationalised one of the biggest organisers in the world.

For more information about the awards ceremony and the winners please go to www.aeoawards.org